"A serial killer on the loose leaving behind very little clues!"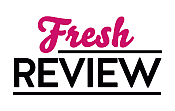 Reviewed by Teresa Cross
Posted December 17, 2020

Thriller Serial Killer | Suspense Women Sleuth | Thriller Police Procedural
THE WICKED HOUR by Alice Blanchard is a thriller that you will have a hard time putting down. A storyline that keeps you engaged with twists and turns while trying to put all the pieces together, Blanchard really knows how to write a mystery. This is the second book in the Natalie Lockhart series, but my first to read, I am already engrossed with the character and her backstory that I have gone back to pick up the first novel in the series, TRACE OF EVIL. Though THE WICKED HOUR can be read by itself.
Detective Natalie Lockhart comes with her own scars from the past and happens upon a case where a girl's body has been left in a dumpster. This is the day after the big Halloween celebrations in her small town and Natalie spends her days afterward trying to retrace this young girl's steps that lead up to her murder. With no physical signs of a struggle, Natalie does not have much to go on at first since she is not from the area. As the pieces slowly fall together, Natalie finds connections to other missing women. What she also finds are deep dark secrets that also give clues to her own best friend's disappearances years ago.
Alice Blanchard left the ending to THE WICKED HOUR open for more secrets for Natalie to find. I cannot wait for the next one in the series! It is not a cliffhanger but it lets us know that there will be more to come. Some series do not give you that hope but though you still know there is more. However, Blanchard teases you a little and leaves you with anticipation. If you are either looking for a new mystery thriller to start or just a great read, for now, THE WICKED HOUR is one I highly recommend!
SUMMARY
From the award-winning author of Trace of Evil, a detective dealing with the scars of her past must solve a seemingly unconnected string of murders, and face the impossible question of what to do when the killer may be hiding amongst the ones you know, in Alice Blanchard's The Wicked Hour.

The day after Burning Lake's notorious, debauched Halloween celebration, Detective Natalie Lockhart uncovers a heartbreaking scene--a young woman, dead and lying in a dumpster. There's no clue to who she is, save for a mystifying tattoo on her arm, and a callus underneath her chin. She's not from around here. No one knows who she is.

As Natalie retraces the young woman's steps leading up to her death, she uncovers a deeper, darker horror--a string of murders and disappearances, seemingly unconnected, that may have ties to each other--and explain the abrupt disappearance of her best friend years ago.

As she digs deeper within the mind of the hunter, Natalie finds a darkness she could never have imagined. And as she draws closer to the truth, the killer is weaving a trap for her that may prove inescapable.
---
What do you think about this review?
Comments
No comments posted.

Registered users may leave comments.
Log in or register now!