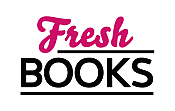 Best reads for September
"Tension-filled, a definite page-turner!"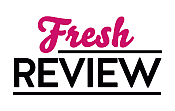 Reviewed by Karen Siddall
Posted December 15, 2020

On the surface, it appeared Lizzie McPhee had a perfect life, but it was all based on a lie. Unbeknownst to her husband, Andrew, or her beautiful step-daughter, Emma, Lizzie's name was really Zoe Hallett, and she was hiding from her past as the sister of New York Times bestselling author, Ava Hallett.
Zoe and Ava grew up as close as two sisters could be, especially considering the cold, unfeeling home life they received at the hands of their research scientist parents. It was the two girls against the world until, as they grew, the constant comparison of the girls by their parents worked to divide and conquer their relationship. Ava, the eldest, found favor with her parents and early success in her writing, while Zoe, the younger, who never felt she lived up to her parents' expectations, rebelled. But the last straw was when Ava patterned characters in her blockbuster thrillers after Zoe, her quirks, childhood dreams, hopes, and secret desires exposing all for the world to read, and Zoe felt betrayed to her very soul.
Then, when a summer fling with Ava's cast-off boyfriend ends with the boyfriend running back to her sister, Zoe decides to cut and run, leaving everything behind, her master's program, job, and even her identity. She remakes herself as Lizzie, an only child, orphaned as a young adult, meets and marries a widower with a small daughter, and moves to Texas, all without anyone back home ever reporting her missing or looking for her.
All goes smoothly until Ava's latest thriller about a woman who goes missing, with the most likely suspects being her husband and sister, who are having an affair. When Zoe's book club chooses the book as their monthly read, and she dreads opening it to see what her sister has included about her this time. But then, Ava herself goes missing, and a three-year-old picture of Zoe is splashed across every media outlet revealing to Andrew, Emma, and her friends that she's been lying about her past all these years. With the discovery of incriminating emails from an account she no longer uses, Zoe becomes the police's main person of interest.
ONCE TWO SISTERS is a thrilling novel about two sisters, separated by misunderstanding and the natural drifting apart of siblings who grew up in a cold, impersonal environment provided by parents more interested in their research than their daughters. Rather than creating a family, the parents pitted the two girls against each other to divide and conquer and keep them striving for parental approval. I liked how the author emphasized the nature of the home life the girls grew up in through the design and description of the parents' current home. As the book progressed, I also like how Lizzie's view of the past cleared up and changed shape. As she searches for the physical Ava, she also searches for the relationship she had with her sister.
The story is immediately compelling: an absorbing and fast reading experience making for a book that I didn't want to put down. ONCE TWO SISTERS has mystery, thrills, romance, and a second chance story of what makes a family so I recommend it to readers who enjoy those genres or themes.
SUMMARY
When her sister goes missing, Zoe assumes it's just another one of her estranged sibling's stunts--but the danger is all too real.

Zoe Hallett and her sister, Ava, are the precocious offspring of two pioneering scientists, but the sisters have been estranged for years. When Zoe reads a news story about Ava's mysterious disappearance, she assumes it's just another of her sister's twisted fictions, designed to blame Zoe and destroy the peaceful life she's created with her husband and beautiful stepdaughter in Houston. But Zoe's email is hacked to send threatening messages to Ava--and a more sinister picture begins to emerge.

Zoe returns to her home state of Virginia to prove her innocence to the authorities, to her parents, and to Glenn, her ex-boyfriend and current brother-in-law. For the first time, Zoe begins to believe Ava is in grave danger, and when Glenn catches her searching for clues in Ava's home, she looks guiltier than ever--but maybe Glenn is not all he seems.

The clues Zoe finds point to a bizarre link between Ava's disappearance and her mother's "research". Is there a secret someone is trying to protect? And would someone be willing to kill to protect it? As her sister's life hangs in the balance, Zoe draws on hidden reserves of strength and hope to save the sister she never thought she loved.
---
What do you think about this review?
Comments
No comments posted.

Registered users may leave comments.
Log in or register now!