"Isabel Puddles finds that solving a mystery is not as easy as hitting a nail on the head"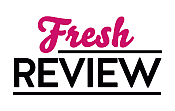 Reviewed by Teresa Cross
Posted November 29, 2020

Mystery Cozy | Mystery Private Eye
A cozy mystery debut from M.V. Byrne, MEET ISABEL PUDDLES not only shows the sweet loving side of the main character but also shows her very determined side that will do whatever to help those in need or that she feels have been treated unfairly. This is an enjoyable read once I got a few chapters in as it started a little slow for me. A lot of information about the people in the town at the beginning that I felt was too much too soon as I am waiting for the mystery but I like stories that have more action. That is my only drawback, however once a few chapters it picked up and I couldn't wait to see what would happen.
Isabel is a widow living in a small town with a host of interesting people. Her best friend Frances talks before she thinks and will tell it like it is. Isabel comes across a crime accidentally and has to get the local law enforcement involved. Luckily she knows the chief very well, as he is engaged to her cousin. Since Isabel cuts hair she was asked to do the makeup and hair at the local funeral home for Earl Jonasson and that is when she finds a nail in his skull! Earl's son is arrested which Isabel has known for years and cannot believe he would have anything to do with this. It is way out of character. So Isabel tries to help out by looking for answers herself.
I love cozy mysteries and the actual storyline on this is refreshingly different than some I have read in the past. I will definitely want to keep up with this series. MEET ISABEL PUDDLES written by M. V. Byrne is one you will want to add to your reading list.

SUMMARY
The only thing widow Isabel Puddles loves as much as her hometown of Gull Harbor on the shores of Lake Michigan is cozying up to a good mystery—but she never expected to be caught in the middle of one . . .

To the tourists and summer residents, Kentwater County is a picturesque community of small-town charm, fruitful farmland, and gorgeous freshwater beaches. To middle-aged widow Isabel Puddles, it's where she enjoys breakfast every morning at a local café with her childhood best friend and spends her evenings cozying up with a good book and her devoted Jack Terrier, Jackpot. In between, Isabel makes ends meet through a variety of trades—preserving pickles, baking pies, working the counter at her cousin's hardware shop, and occasionally helping "fix-up" the hair of corpses at the local funeral parlor.

When Isabel discovers a two-inch nail embedded in the skull of Earl Jonasson, it seems the octogenarian may not have died of a stroke. His son is quickly arrested when his alibi doesn't check out. But Isabel has known Earl Jr. since they were kids and can't believe he'd murder his own father, regardless of his financial difficulties. As gossip about Earl Sr.'s land and insurance policy money starts to spread around the county, Isabel finds herself conducting her own investigation to clear her friend's name. But real detective work isn't like what she sees on TV, and she's meeting dangerous suspects who don't like Isabel poking around in their business . . .
---
What do you think about this review?
Comments
No comments posted.

Registered users may leave comments.
Log in or register now!