"A horrifying murder, an idyllic beach town, and a lot of yummy teas!"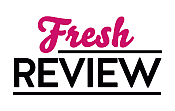 Reviewed by Debbie Wiley
Posted November 29, 2020

Everly Swan, proprietor of Sun, Sand, and Tea, is excited about the arrival of Mitzi Calgon to the seaside town of Charm, NC. Mitzi Calgon is a famous, albeit retired and generally reclusive, actress who has agreed to help Everly's aunts with a documentary on saving the American honeybee and their own beekeeping efforts. Even more exciting to Everly, Mitzi knew her grandmother and Everly has all sorts of questions to ask her about her own family history. Unfortunately, Mitzi winds up dead in a horrifying way and now Everly's best friend's father is a prime suspect in her murder. Detective Grady Hayes is on the case and once again wants Everly to stay out of the investigation, but how can she when one of her own is at risk? And can Everly uncover who the real murderer is before she ends up dead as well?
A CALL FOR KELP is the fourth book in the Seaside Café Mysteries series and is easily read on its own merits. However, anyone getting a taste of Charm and its delightful residents is going to want to read the earlier books to get to know them better. One note of caution… A CALL FOR KELP gives readers some insight into the underlying motivations and histories of several mysterious characters and may be a bit spoilerish for the earlier books.
I love each and every visit to Charm, NC. The enchanting town and the tasty sounding teas make me want to savor each and every page. The murder of Mitzi is particularly jolting against such a pleasant and relaxing backdrop and I'm not exaggerating when I say it's the thing of nightmares. Bree Baker sent chills up my spine with this murder and even now just thinking about it, I'm thoroughly creeped out! It's a testament to Bree Baker's writing skills that she can craft such a nightmarish murder in an idyllic setting like Charm and make it work- and oh does it ever work!
Bree Baker doesn't hesitate to shake things up a bit in her newest installment in the Seaside Café Mysteries series! A CALL FOR KELP is a pivotal book in the Seaside Café Mysteries series as we learn some startling new revelations about our characters while getting hints surrounding others. I love that the characters aren't stagnant but instead are growing and developing over time, breathing continuous new life into the storylines and the series as a whole. I can't wait to visit the town of Charm again to see what Bree Baker has in store for us next!
SUMMARY
It's sink or swim for Everly with her most bizarre case yet!
Everly Swan is busy as a bee running her beachside iced tea shop, and the small island of Charm, North Carolina is abuzz-Mitzi Calgon, an iconic Hollywood actress, is in town! Everly's great-aunts are making a documentary about beekeeping and Mira has agreed to help. But when the actress turns up dead, reporters and fans swarm the island, muddying the water and disrupting the peaceful lives of the townspeople.
Everly's never been good at minding her own beeswax, so she starts following her own leads and combing through the evidence. Then there's the mystery of Detective Hays-ever since their kiss under the mistletoe, he's been acting distant. And he's annoyingly determined to keep Everly away from the case. But when she receives a cryptic warning to "Bee Careful", Everly realizes that she's gotten herself into a really sticky situation...
The fourth book in Bree Baker's Seaside Café Mystery series, readers of Joanne Fluke and Kate Carlisle will love A Call for Kelp!
---
What do you think about this review?
Comments
No comments posted.

Registered users may leave comments.
Log in or register now!