"An intriguing and fun start to a new series!!"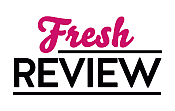 Reviewed by Jessica Grogan
Posted November 25, 2020

Lady Helena Lark has been trying to rid herself of an engagement to a duke for years so she can save her inheritance. Declan Shaw is a mercenary with nothing to lose that has been hired to make sure Helena finally makes it down the aisle. Helena, however, has other ideas; she will find a different duchess for her duke. After all, A DUCHESS A DAY keeps the duke away.
I absolutely adore fairytales and retellings of fairytales and while I wasn't fully on board with how this one was started, I came to love it and thought it was a fantastic idea. And I had a blast trying to figure out which of the seven personalities Helena and Declan were meeting each time. Their quest for the next duchess takes up most of the plot of the book while still occurring in ballrooms and other typical historical romance settings.
Helena was fabulous with her crazy energy and confidence. I loved that she wasn't afraid to set her sights on what she wanted and go for it without wavering. Part of me kind of felt like I wanted a different hero for her because Declan's personality was much dimmer when compared to Helena's. In fact, I can't tell you much about Declan beyond that he has a father and sisters and he was formerly a mercenary.
Others will probably feel all the conflicts were tied up a little too easily and nicely, but I thought it was great. A character I hadn't even thought of as being part of the fairytale was revealed to be that fairytale character and I was quite surprised. I appreciated the fact that Ms. Michaels didn't beat us over the head with the fact we were reading a retelling of Snow White in A DUCHESS A DAY.
My only complaint with this title would be that the hero and heroine decided they were right for each other so fast. I wouldn't call it insta-lust necessarily, but their first kiss happened so fast after they met. The romance kind of took a backseat to the quest for a new duchess after that.
I enjoyed this title and I'm very much looking forward to the next in this series!!
SUMMARY
USA Today bestselling author Charis Michaels enchants with her Awakened by a Kiss series, taking our favorite fairy tales' forgotten characters and making them the hero of their own story.

An heiress with a plan…
Lady Helena Lark has spent years trying to escape her wedding to the vain and boring Duke of Lusk. She's evaded, refused, even run away. When her family's patience runs out, they pack her off to London to walk down the aisle. But Helena has another idea: find a more suitable bride to take her place, even if she must look for a replacement duchess every day.
A bodyguard with a job to do…
Declan Shaw, better known as "The Huntsman," is a mercenary who can pick and choose his clientele. After his last job, escorting a young noblewoman to France, landed him in jail under false accusations, he wants nothing to do with aristocrats or women. But the law isn't done with him, and if he agrees to babysit a duke's errant fiancé, the payout could make his legal troubles go away.
A most unexpected alliance…
When their worlds collide, Declan realizes that containing his new client is only slightly harder than keeping his hands off her. Helena senses an ally in her handsome new bodyguard and solicits his help. Together they must escape the forces that oppose them and fight for the fairy-tale love they desire.
---
What do you think about this review?
Comments
No comments posted.

Registered users may leave comments.
Log in or register now!