"Well conceived mystery features telepathic feline sleuth"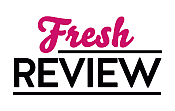 Reviewed by Ruth Castleberry
Posted November 25, 2020

Mystery Culinary | Mystery Cozy
Mimi Lee and her school teacher sister Alice discover Alice's colleague, Helen Reed, in her car in the Roosevelt Elementary School parking lot--dead.
The second Sassy Cat Mystery, MIMI LEE READS BETWEEN THE LINES, gets off to a quick start with murder happening in chapter one. The next morning Detective Brown visits Alice at home to conduct a personal interview since he did not make it to the crime scene the day before. A quick call from Alice brings Mimi to the interview where Det. Brown warns Mimi not to interfere in his investigation.
Jennifer Chow carefully weaves subplots around character relationships into the sleuthing activities adding dimension to the story. Mimi and her lawyer, boyfriend Josh, celebrate their first Valentine's Day together with an Italian dinner and romantic gondola ride. Then, after lunch with her mother, Mimi quizzes Alice about the status of their parents' relationship based on the vibes she picked up from her mom. Mimi also contends with owning and operating Hollywoof, a pet grooming studio, with very able support from Nicola, her assistant.
Since Alice is the last person to see Helen alive, the police consider her a prime suspect in her death from mercury poisoning. Then, on the first day back at school after the murder, Alice finds a small gray kitten in Helen's classroom that Mimi takes home. Mimi and Marshmallow, Mimi's telepathic cat and feline sleuth, begin their investigation, including attempts to locate Nimbus' owner through her microchip. Marshmallow discovers that Nimbus may share his experience with Edgar, his former keeper.
Regarding Helen's death, Mimi figures the best approach to questioning folks close to Helen is to schedule a Family and Friends Day at the school and, later, a memorial that includes her father, a wealthy business owner. Mimi's suspect list includes Helen's roommate Marina, fiancé Brandon, three fellow schoolteachers, Principal Lewis, and Richard, the school janitor.
Ms. Chow writes an engaging story mixing characters' personal lives with the suspense of a murder investigation by both professionals and amateurs. Marshmallow's presence and personality play a critical role as he finds clues and provides a lightness to the story. With only two books in her series, Ms. Chow already owns a strong position for well-executed cozy mysteries, as MIMI LEE READS BETWEEN THE LINES demonstrates.
SUMMARY
Mimi Lee is on top of the world. She has a thriving pet grooming business, the sweetest boyfriend, and a talking cat to boot. When she arrives at the elementary school where her sister Alice works, she's expecting a fun girls' night out—but instead finds a teacher slumped over in her car, dead.

Alice was the last one to see Helen Reed, which instantly marks her as the prime suspect. Unable to sit quietly and let the authorities walk all over her sister, Mimi starts snooping and talks to Helen's closest contacts, including one jumpy principal, a two-faced fiancé, and three sketchy teachers. With the help of her sassy but savvy cat, Marshmallow, and a cute kitten named Nimbus, the clock's ticking for Mimi to get to the bottom of yet another case before her sister gets schooled.
---
What do you think about this review?
Comments
No comments posted.

Registered users may leave comments.
Log in or register now!