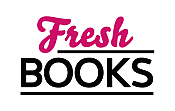 Giving thanks for reading in November
"A fairytale feel, with complex characters, and great storytelling!"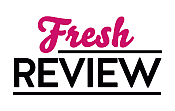 Reviewed by Miranda Owen
Posted November 21, 2020

THE TRUTH ABOUT DUKES is the fifth book in the "Rogues to Riches" series by Grace Burrowes. Although it's part of a series, I think this story works well as a standalone novel as well. This is the first book I've read by this author, but I thoroughly enjoyed it and look forward to the next in this series. Robert, Duke of Rothhaven and Lady Constance Wentworth first became acquainted during Robert's stay at an asylum because of his epilepsy. Although his stay was often torturous, his encounters and friendship with Constance was a bright spot he never forgot. Circumstances bring them together again when his brother Nathaniel is involved with Constance's sister Althea. THE TRUTH ABOUT DUKES is an enjoyable and charming romantic tale told from alternating perspectives.
There are so many things to like about this story and these characters. Normally, dialogue and delving into the characters and relationships are my favorite part of any book rather than the description. However, in THE TRUTH ABOUT DUKES, the setting and description paint such evocative pictures that I find them compelling and add another layer to the story. I love the characters. All the characters – main and supporting – are well-fleshed out and complex. Constance is thoughtful rather than given to histrionics and possesses an inner strength. This story shows how dangerous it was during this time for certain groups of people including women and those with medical issues. Asylums were kind of a catchall for people with serious disorders, or just a place that inconvenient people were dumped. These places were various shades of terrifying and awful. Luckily for Robert, his brother Nathaniel was able to get him out. Grace Burrowes does a good job of tackling sensitive subjects without getting too graphic. There were two stories in THE TRUTH ABOUT DUKES – the evolving and very organic love story between Constance and Robert, and the ploy by Lady Phoebe Philpot to take away Robert's dukedom. I like the balance between romance and increasing level of danger to the couple. Even as Phoebe's husband challenges Robert's sanity, I feel like Phoebe is the genuinely nutty one. Her meanspirited motives for attacking Robert and his family are bizarre. I love when the hero and heroine are on the same side of a problem, working together, and strengthening their relationship in the process – and THE TRUTH ABOUT DUKES is such a story.
THE TRUTH ABOUT DUKES has a fairytale feel, with complex characters, and great storytelling. At first, I was worried the family members of this couple would interfere and be generally obnoxious. Happily, that was not the case. There are some secrets to be revealed, and some feelings to be discussed, but the family really did a superb job of supporting this couple and their struggles. I look forward to reading Stephen's book in the future.
SUMMARY
A new duke and a woman with a secret in her past get a second chance at love in this delightful and charming Regency romance from the New York Times bestselling author of the Windham series.

Robert Rothmere is hiding a past no duke should have endured, but he's not hiding it well enough. Sooner or later, his enemies will learn that he spent years locked away at a private asylum. To get their hands on his wealth, they'll try to send him right back to his worst nightmares. If Robert is to foil their schemes, he needs to marry a perfectly proper, blessedly boring, deadly dull duchess, immediately -- and he knows exactly which quietly delightful lady he'd love to entrust with that role.

Lady Constance Wentworth has cultivated a reputation for utter forgettability. She never speaks out of turn (in public), never has a daring thought (that she admits aloud), and never comes close to courting scandal... as far as anybody knows. Her path crossed Robert's years ago, though, and she's never forgotten the extraordinary lengths he traveled to keep her safe when she hadn't a friend in the world. She longs to be his demure duchess...but little does he know that to marry her would be utter madness.
---
What do you think about this review?
Comments
No comments posted.

Registered users may leave comments.
Log in or register now!