"Danger + intrigue + romance = fantastic sci-fi read!"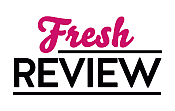 Reviewed by Annetta Sweetko
Posted November 19, 2020

Fantasy | Dystopian | Science Fiction Romance
Life had changed drastically for Cora and her family and she never quite understood why. When her mother was killed by humans, she and her father only had each other. Cora is a sapavian (sapavians were genetically formed by splicing human and bird DNA) messenger for her father. She goes through areas that would frighten many of her kind, but to her, it is a job. But sometimes there are worse things in the world than sea monsters and arrow flinging humans--there is a prince that you have to get through the dangers and on to the much-needed peace talks.
Prince Ronin had been sent by his father to broker the peace and wanted his best messenger to escort him across the Carrion Channel. The last thing she wants is to have to deal with the man who once was a friend and a secret crush. Shunned by him and his sister who were both her childhood friends when the king himself sent them away, her father remained his spymaster and she the messenger. Duty calls and Cora can only hope they both survive the dangers ahead. . . but most especially she fears for her heart.
CORMORANT RUN by J.C. McKenzie is an amazing dystopic science fiction read that will have you mesmerized from the first word to the last. The characters are different, as they are birdlike and human (a product of scientists doing things they shouldn't to DNA), and then having the apocalypse happen only made the world even crazier. You will have to read this book to understand all the intricacies of the new world author J.C. McKenzie has brought us.
Something I found a big help is that Ms. McKenzie added a glossary of terms. There are a few things that came up and knowing what it means definitely helps. Also, as always each chapter begins with a quote of some kind that gives you a moment to think and know just what might be coming next. Always fun to read those snippets.
There are a number of explosive secrets, sweet and sad surprises, and truths that finally come out throughout the pages of this intriguing piece of work. The action is high-energy and nearly non-stop with all the dangers that Ronin and Cora must surpass to get done what they must do. It is amazing that the way Ms. McKenzie writes has you right in the middle of it all and loving every minute.
If you want a different paranormal look at life and love, danger, and intrigue from some really unexpected places then get your hands on CORMORANT RUN and hold on for the ride!
SUMMARY
Nobody crosses the Carrion Channel.
Nobody except Cora.
As a messenger for the Eyrie's spymaster, Cora regularly braves the dangerous passage infested with sea monsters to reach a land filled with vicious arrow-toting humans.
As if her job wasn't hard enough, she's now responsible for escorting the arrogant heir of the Eyrie across the treacherous stretch of water. Prince Ronin needs to broker a truce between two feuding realms and Cora needs to keep her former crush alive without throttling him or revealing the key to her success.
With everything she holds dear on the line, Cora needs to succeed, but Ronin seems intent on pushing all her buttons and someone else appears determined to sabotage their plans. In a land filled with unknowns, Cora is only sure of one thing: she's not the only one with a secret.
---
What do you think about this review?
Comments
No comments posted.

Registered users may leave comments.
Log in or register now!