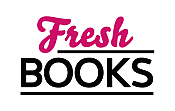 April showers are here, settle with a great read!
"A short, snarky, unique novel that will give you all the feels"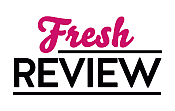 Reviewed by Laura Mueller
Posted November 19, 2020

Literature and Fiction | Humor
Heart of America, Wichita's "premier" antique mall, is as full of quirky antique dealers as it is items of questionable vintage. Margaret is the tenant with the longest tenure and self-proclaimed best and most authentic taste. Ronald, an elderly postcard collector, delights in small talk, and wildly successful Jimmy is a snake oil salesman but nobody seems to realize that until it's too late. Pete is the creepy toy collector and Delores is the strange one. Lee and Seymour are the new tenants from the east coast that nobody seems to like just yet. And Keith, Heart of America's owner, is hoping that a feature on a popular antique television show will save his failing business as long as Wichita's bad press from the recent disappearance of a local pageant princess doesn't throw a wrench into that plan. The search for both the local pageant princess and redemption through television fame converge in Luke Geddes' HEART OF JUNK and result in a unique, satirical tale.
HEART OF JUNK is billed as a funny read, and while it may deliver some laughs or snickers, much of the story is spent diving into each antique dealer's personal failings, sorrows, and shame. Geddes' writing style is unflinching, unapologetic, and certainly not politically correct, so it may be offensive to some. If you're out to find a funny, lighthearted read, or if you love a happy ending that wraps up each character's story arc in a satisfying, neat package, this might not be the novel for you.
However, the mark of a well-written book is that it ultimately leaves a lasting impression on you, regardless of whether or not that is associated with positive emotion. Geddes will definitely have you feeling all the feels – whether those are associated with laughter or tears depends on how hard the characters end up tugging at your heartstrings. If you love spending an afternoon perusing an antique store to discover a book, toy, or decoration from yesteryear, you'll thoroughly enjoy Geddes' attention to detail in describing antiques. You may even find yourself Googling some of the wares to find out if they actually existed or are just a figment of Geddes' imagination (and yes, Growing Up Skipper was a thing). And, if you enjoy a good mystery but want to read one that is much sassier, campier, and more outlandish than the typical thriller, you may just want to pick up a copy of HEART OF JUNK.
On the whole, if 2020 has you emotionally tapped out, but you're still interested in reading a short, snarky, unique novel that will give you all the feels, put Luke Geddes' HEART OF JUNK on your to-read list.
SUMMARY
The city of Wichita, Kansas, is wracked with panic over the abduction of toddler pageant princess Lindy Bobo. However, the dealers at The Heart of America Antique Mall are too preoccupied by their own neurotic compulsions to take much notice. Postcards, perfume bottles, Barbies, vinyl records, kitschy neon beer signs—they collect and sell it all.

Rather than focus on Lindy, this colorful cast of characters is consumed by another drama: the impending arrival of Mark and Grant from the famed antiques television show Pickin' Fortunes, who are planning to film an episode at The Heart of America and secretly may be the last best hope of saving the mall from bankruptcy. Yet the mall and the missing beauty queen have more to do with each other than these vendors might think, and before long, the group sets in motion a series of events that lead to surprising revelations about Lindy's whereabouts. As the mall becomes implicated in her disappearance, will Mark and Grant be scared away from all of the drama or will they arrive in time to save The Heart of America from going under?

Equally comical and suspenseful, Heart of Junk is also a biting commentary on our current Marie Kondo era. It examines why certain objects resonate with us so deeply, rebukes Kondo's philosophy of wholesale purging, and argues that "junk" can have great value—connecting us not only to our personal pasts but to our shared human history. As author Luke Geddes writes: "A collection was a record of a life lived, maybe not well or happily but at least with attention and passion. It was autobiography made whole."
---
What do you think about this review?
Comments
No comments posted.

Registered users may leave comments.
Log in or register now!