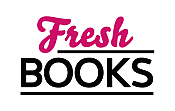 Giving thanks for reading in November
"His death starts the family reckoning"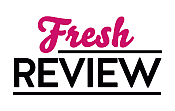 Reviewed by Svetlana Libenson
Posted November 19, 2020

Thriller Psychological | Fiction
From the start, there was always something peculiar about the Drumm family. First, there is the mother, Melissa, who uses words and actions as poison darts and who thinks she is divine. Then there is the father, the enlightened patriarch but at the same helpless to do anything. And last, but not least, the three sons: William, a famous producer who made it big but at the same time is best described as sociopathic, selfish, handsome, and extremely cruel. Brian, the middle child, is aimless but also gets lucky unexpectedly and seems to be nurturing and caring, especially towards the youngest brother, Luke. Luke takes life seriously and cannot untangle himself from his issues inflicted by his upbringing. Luke is a former pop star who developed severe mental issues and now struggles through daily living.
I am not a stranger to reading dark novels, but this is possibly the first time in recent memory that I read a novel that ended the way it had. I am left speechless, flabbergasted, and angry, which I think is what Liz Nugent was aiming for when she wrote LITTLE CRUELTIES in the first place: for the audience to think of how little actions can lead up to an explosion, for better or worse.
It's also rare for me to finish a novel quickly, but that is what happened with LITTLE CRUELTIES by Liz Nugent. The story has consumed my heart, my attention, my mind, and refused to let go until I was done reading. Even now, a few days after finishing it up, I can't get over it and am still trying to untangle the various threads and actions that led to the conclusion.
If you are looking for a novel that is on the dark side and will make you feel eternally grateful for your family (unless you are related to Drumm family), then by all means, read LITTLE CRUELTIES and be prepared for a change.
SUMMARY
All three of the Drumm brothers were at the funeral.

But only one of them was in the coffin.

William, Brian, and Luke: three boys, born a year apart, trained from birth by their wily mother to compete for her attention. They play games, as brothers do…yet even after the Drumms escape into the world beyond their windows, those games—those little cruelties—grow more sinister, more merciless, and more dangerous. And with their lives entwined like the strands of a noose, only two of the brothers will survive.

Crisply written and quickly paced, perfect for fans of breathtaking suspense, Little Cruelties gazes unflinchingly into the darkness: the darkness collecting in the corners of childhood homes, hiding beneath marriage beds, clasped in the palms of two brothers shaking hands. And it confirms Liz Nugent—whose work has invited comparisons to Patricia Highsmith and Barbara Vine and has been celebrated as "captivating" (People) and "highly entertaining" (The Washington Post)—as one of the most exciting, perceptive voices in contemporary fiction.
---
What do you think about this review?
Comments
No comments posted.

Registered users may leave comments.
Log in or register now!