"He is forced to face the truth and she is it"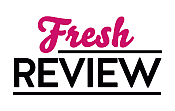 Reviewed by Annetta Sweetko
Posted November 19, 2020

The hunt for the mysterious Santa Cristina ship is the next big job for the Deep Six Salvage team but it will force one of them to RIDE THE TIDE when he is forced to come out of his shell and face life.
Mason "Monet" McCarthy is a former SEAL recouping from a divorce that hit hard adding to the normal problems that military men face when becoming civilians. He is lucky that those around him have the same problems and have his back. He just isn't ready to deal with the team's new historian, and as hard as he tries to avoid her, he finds himself having pangs of jealousy.
Alex Merriweather joined the team to help find the Santa Cristina and she might have found just what she has been looking for for years. Mason is perfect for her plans, too bad he thinks she wants a white picket fence and a future. When really all she wants is Mason.
RIDE THE TIDE is an amazing addition to Julie Ann Walker's Deep Six romantic suspense series that will have you on a variety of emotional roller coasters. All the team members left the SEALS to honor a comrade. Mason seems a bit stand-offish at first but as you read on you find out why. I was glad that Alex said what I was thinking about his ex. Sorry, you will have to read but I think you will agree that he took way too much blame for the divorce.
The only issue I had was with Alex and her constant rants about being a virgin, which she had picked Mason to help her out with that "problem" and wasn't happy when he turned her down. I guess it was this constant pushing herself at him and him rejecting her that had their "romance" not quite up to par with other books by author Julie Ann Walker that I have loved.
Don't get me wrong RIDE THE TIDE is packed with the camaraderie that I love, as these men and their wives/loves form a family that is stronger than blood. And when danger faces one it faces all of them. Mason's past comes back to haunt him and endangers everyone. That is when he realizes the depths of his feeling for Alex and does what he has to do to protect those he loves.
RIDE THE TIDE is fast-paced, filled with believable conversations, good advice, danger, intrigue, and a slightly wonky romance that ends up working out. The author added in "excerpts" that concerned the men and captain of the galleon Santa Cristina that the team was searching to find which might have you wondering what fate they faced.
SUMMARY
Brand new hot romantic suspense from New York Times and USA Today bestselling author Julie Ann Walker
Weary of being a fighting man, and burned by a bad divorce, former SEAL Mason "Monet" McCarthy is tight-lipped and self-contained. Unfortunately, he can't avoid Alexis Merriweather when she joins him and his business partners in the hunt for the Santa Cristina.
Historian Alexis Merriweather has a motor-mouth and a penchant for pushing Mason's buttons. When a dangerous man from Mason's past threatens their lives and everything they are working toward, Mason must rely on old instincts and the skills honed from years running black ops to make sure nothing from his previous life touches Alexis's present.
Of course, with their lives on the line and the adrenaline running high, it's a foregone conclusion sparks will fly.
---
What do you think about this review?
Comments
No comments posted.

Registered users may leave comments.
Log in or register now!