"She didn't expect to go from assassin to his princess"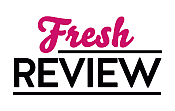 Reviewed by Annetta Sweetko
Posted November 19, 2020

Romance Suspense | Science Fiction Romance
Delphi, the adopted sister to the new Princess Sass of Gravas, has been tasked with finding the missing prince, Ivar el Gravaso. Raised to be an assassin and knowing no other life she willingly accepts and begins to search where rumors lay. But finding the prince gets a little complicated because it is easy to formulate IVAR'S ESCAPE but it is hard not to become emotionally involved.
Ivar el Gravaso has no idea who he is let alone how he got into the prison nor why they keep questioning him about Gravasian weapons that he apparently had in his possession. Gravasian people were very secretive so what would he have to do with them?
Delphi infiltrates the prison and finds a man who seems very intelligent but very distrustful, and who could blame him. The beatings were frequent as the bruises and cuts marking him say but he doesn't know who he is. It doesn't matter, there is no way Delphi can leave him in the hellhole whether he is Ivar or not. She is finally free and so shall he be.
IVAR'S ESCAPE draws fans of N.J. Walters back into the space world and right into the arms of another Gravasian prince. Delphi (and her twin Zaxe) whom we met in the first book SPEAR'S SEARCH gets her own story as she joins the search for Ivar.
As a thief and assassin, Delphi knows what she is doing but when it comes to real feelings, she is at a loss and is drawn to Ivar even before they know for sure he is the missing prince. There is a good bit of "getting to know you" at which time she tries hard not to tell Ivar anything because that is what she was told to be careful about. A little mistrust and jealousy rear their heads, but then you expect that when you really don't know who to trust. But you know the depth of emotion when Ivar finally remembers who he is and will walk away from it all for Delphi. The king, as fans of this series know, can be a bit of a pain, and his actions in the final chapter put the couple through a heart-wrenching test.
If you love space drama, hot princes, intriguing assassins, danger, drama (including the family kind), bad guys and even badder guys and, of course, a romance that will steam wallpaper off the wall--you need to get your hands on IVAR'S ESCAPE.
Another note for fans concerning the epilogue of IVAR'S ESCAPE. It brings us another Gravasian who will be sent out to look for a traitor who set up Ivar and that sounds like we just might get our hands on another amazing read!
SUMMARY
Ivar el Gravaso—a prince of Gravas—wakes in a prison cell with no idea how he got there or even who he is. If his captor can't get answers from Ivar, his days are numbered. When a strange woman sneaks into the prison and promises to get him out, he's suspicious. Is this nothing more than another trick by his captor or is she truly there to help?
Delphi is an assassin sent by the Gravasian government to infiltrate the space pirate stronghold of Tortuga in search of the missing prince. She finds a prisoner who is well-spoken, knowledgeable, and ready to fight, even though he has no idea who he is. He might be her target. It's difficult to tell due to his ragged appearance. But no way can she leave him behind, no matter who he is.
---
What do you think about this review?
Comments
No comments posted.

Registered users may leave comments.
Log in or register now!