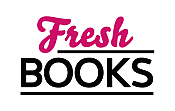 April showers are here, settle with a great read!
"Magicks and dragons await the daughter of two worlds...Earth and Talamh"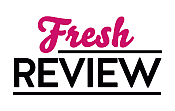 Reviewed by Ruth Castleberry
Posted November 19, 2020

Nora Roberts' storytelling magic conjures up the compelling tale of Breen Kelly, who discovers her mother married a native of the distant world Talamh. THE AWAKENING introduces Breen's heritage in volume one of Ms. Roberts' new trilogy, The Dragon Heart Legacy.
The novel opens as Keegan O'Broin assumes leadership of Talamh and accepts the Staff of Justice when he retrieves the sword from the Lake of Truth. The story shifts to Philadelphia, where Breen Kelly ends her week as a schoolteacher, feeling overwhelmed by her life and current situation. In short order, she finds she is wealthy--with an income from her long-gone father--that her mother hid. She resigns her position and persuades her roommate, Marco Olsen, to travel with her to Ireland, where she plans to search for her father, Eian Kelly.
Marco is Breen's closest friend and stays with her in Ireland for two weeks before returning to America. Breen leases Fey Cottage, where she remains for the summer, and gradually begins to remember more about her dad and their relationship. One afternoon Breen meets a puppy who leads her to the Welcoming Tree, a portal to Talamh. Chasing the puppy through the tree's massive trunk, she realizes she is in another world. In Talamh, Breen meets her grandmother Marg and uncovers the truth about her father and her past. Breen learns that she is at home on both worlds, but which one holds her heart is the issue.
Ms. Roberts' rich imagination and consummate storytelling skills lead readers through a complex adventure where magicks, dragons, and captivating characters keep pages turning as spellbinding activity proves seductive. Revealing more details may spoil the reader's experience as one follows Breen's journey of discovering who she is. Ms. Roberts' writing style is simply bewitching and THE AWAKENING is a stunning start to the author's newest trilogy.
SUMMARY
In the realm of Talamh, a teenage warrior named Keegan emerges from a lake holding a sword—representing both power and the terrifying responsibility to protect the Fey. In another realm known as Philadelphia, a young woman has just discovered she possesses a treasure of her own…

When Breen Kelly was a girl, her father would tell her stories of magical places. Now she's an anxious twentysomething mired in student debt and working a job she hates. But one day she stumbles upon a shocking discovery: her mother has been hiding an investment account in her name. It has been funded by her long-lost father--and it's worth nearly four million dollars.

This newfound fortune would be life-changing for anyone. But little does Breen know that when she uses some of the money to journey to Ireland, it will unlock mysteries she couldn't have imagined. Here, she will begin to understand why she kept seeing that silver-haired, elusive man, why she imagined his voice in her head saying Come home, Breen Siobhan. It's time you came home. Why she dreamed of dragons. And where her true destiny lies--through a portal in Galway that takes her to a land of faeries and mermaids, to a man named Keegan, and to the courage in her own heart that will guide her through a powerful, dangerous destiny…
---
What do you think about this review?
Comments
No comments posted.

Registered users may leave comments.
Log in or register now!