"She becomes the center of his mission!"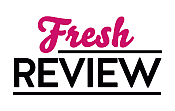 Reviewed by Annetta Sweetko
Posted November 14, 2020

Cathal is one of Death's elite assassins. He has always obeyed her commands without question, but when it comes to his latest mission he is full of questions. One being what would be the lovely Sorcha's reaction to the DARK ALPHA CARESS he can offer her.
Sorcha doesn't know she is a Halfling but she does know that she will never use her Druid magic again when ten years ago it had not helped save her mother and sister. She lives as a hermit in Skye and only left once in all these years to do a favor for her cousin. She was sent to spy on a group of Druids of Ireland who seem to want to team up to form a group like the Others that the Dragon Kings just defeated - and that isn't good for anyone. Why is it that her snow that she is home, she cannot get the Dark Fae who helped her out of her mind? She doesn't want to change her life - but fate does have a way of shaking things up as Sorcha will soon find out.
DARK ALPHA CARESS is another offering by author Donna Grant in her fabulous Reapers series. If you have been a fan of this series, you might think you know the formula. Reaper meets girl, trouble happens and happily ever after and that might be a true scenario but it is the journey from point A to point B that will have you totally enthralled with DARK ALPHA CARESS. You will be in awe of Ms. Grant's imagination and vivid way with words.
Both Sorcha and Cathal have guilty pasts. She believes it was her fault that her mother and sister died. Cathal, of course, being a Reaper and a Dark Fae has his own story. This is all part of DARK ALPHA CARESS, but there is so much mystery and many surprises to get through that you will not be able to put this book down. Aisling, partnered with Cathal, is another Reaper that we get to know a little better while the other Reapers are mentioned as they continue the search for Xaneth. There are answers to some questions and more questions asked, but that only gives hope for many more Reaper books.
If you want to read about a steamy/sweet romance, bad guys vs. good guys, mysteries, and surprises that will have you saying "Wow!" then you need to get your hands on DARK ALPHA CARESS.
SUMMARY
There is no escaping a Reaper. I am an elite assassin, part of a brotherhood that only answers to Death. And when Death says your time is up, I'm coming for you…
Reborn to serve, I have never once questioned Death's directives. Until my mission leads me to a Halfling who stirs things within me that I've never felt before. Sorcha's past intrigues me, but not as much as the gorgeous and stubborn Halfling herself. Though the Others are no more, our enemies still lurk around every corner. I can feel it. But for her, I will battle whatever comes my way—be it present dangers or ghosts of the past.
---
What do you think about this review?
Comments
No comments posted.

Registered users may leave comments.
Log in or register now!