"Eerily Enthralling"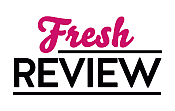 Reviewed by Carol Pennington
Posted November 12, 2020

Women's Fiction Time Slip | Inspirational Mystery | Mystery Historical
THE HAUNTING AT BONAVENTURE CIRCUS is eerily enthralling! Set in Wisconsin in 1928, Pippa Ripley is the daughter of the circus owner. Actually, she is his adopted daughter; her birth parents worked with the circus. She always felt the circus was where she really belonged. Her quest to find her real parents could end in murder, possibly even her own.
Author Jamie Sundsmo does an outstanding job telling this story. It is a bit mystery, a lot of thriller, and a bit of romance. She uses a style that flips between 1928 and present-day that is seamless and effective. The reader will be left wondering who the killer is until near the end. This quote from the novel gives a good insight into the heart of the book: "Revenge is an evil in and of itself. In it we seek to find ourselves, but more likely than not we become more lost than we ever were before."
The reader will learn a lot about the behind the scenes actions of a circus while reading THE HAUNTING AT BONAVENTURE CIRCUS. I highly recommend this book to anyone who enjoys a good thriller or has a fascination with the circus.
SUMMARY
1928
The Bonaventure Circus is a refuge for many, but Pippa Ripley was rejected from its inner circle as a baby. When she receives mysterious messages from someone called the "Watchman," she is determined to find him and the connection to her birth. As Pippa's search leads her to a man seeking justice for his murdered sister and evidence that a serial killer has been haunting the circus train, she must decide if uncovering her roots is worth putting herself directly in the path of the killer.

Present Day
The old circus train depot will either be torn down or preserved for historical importance, and its future rests on real estate project manager Chandler Faulk's shoulders. As she dives deep into the depot's history, she's also balancing a newly diagnosed autoimmune disease and the pressures of single motherhood. When she discovers clues to the unsolved murders of the past, Chandler is pulled into a story far darker and more haunting than even an abandoned train depot could portend.
---
What do you think about this review?
Comments
No comments posted.

Registered users may leave comments.
Log in or register now!