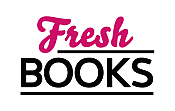 Pick up great June books for summer reading
"A romantic, loving, and caring Christmas story!"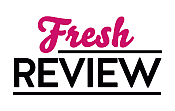 Reviewed by Kim Roller
Posted November 12, 2020

Dallas Turner has returned to Silver Springs, California to help with his mother's upcoming wedding and spend the Christmas holiday with his family. Emery Bliss has returned to Silver Springs to hide out from the scandal that cost her the co-anchor job at a Los Angles television station. Dallas and Emery are staying in the same house. He's determined to help her overcome the scandal. She's devasted by what happened and also dealing with her parent's divorce drama. Together they'll try to find their way to true love during A CALIFORNIA CHRISTMAS.
A heartwarming story with a lot of passion and a little danger of two people who aren't expecting to fall in love but can't help themselves. Pasts must be put aside and over guilt and fear to find true love. Brenda Novak continues her Silver Springs series with another Christmas story. A CALIFORNIA CHRISTMAS, a romantic, loving, and caring story, centers around one of the sons of the owner of New Horizons, a school for troubled boys and girls. A well-written addition to the Silver Springs series where a former student adopted by the owner comes home for a visit and falls in love with his high school crush and has to overcome his past to find the love he desires. A woman who was living her dream, co-anchoring a news show in Los Angles and dating her co-anchor. Unfortunately, when a broken relationship results in a scandal, she hides out in her old hometown and ends up falling in love with the man determined to help and protect her. Lives will be changed forever when they spend A CALIFORNIA CHRISTMAS.
SUMMARY
Spend the holidays in Silver Springs, where the greatest gift of all is the love you never expected.

Up-and-coming TV anchor Emery Bliss can't imagine anything more humiliating than the sex tape her ex revenge-posted online. That is, until it causes her to lose her job on top of her self-esteem. Seeking solace—and anonymity—in Silver Springs, Emery isn't looking to get involved with another man any time soon. But when she's thrown back into contact with Dallas Turner, she sees something that his many detractors have missed.

Being home for the holidays and his adoptive mother's wedding isn't where mountain climber Dallas feels most comfortable. Thanks to his troubled childhood, he'd rather be on a rock face alone than trying to connect with people. Emery, however, makes him want to overcome his past…somehow.

Both Emery and Dallas had been planning on a quiet, solitary Christmas, but the sparks between them are lighting a fire strong enough to last—possibly forever.
---
What do you think about this review?
Comments
No comments posted.

Registered users may leave comments.
Log in or register now!