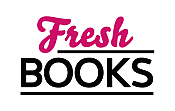 New Year, Great reads for January 2021
"Everything you want in a satisfying Christmas tale, with great characters and a splash of romance!"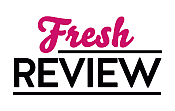 Reviewed by Miranda Owen
Posted November 5, 2020

Romance Holiday | Young Adult Romance
ALL I WANT FOR CHRISTMAS is a fun Young Adult standalone Christmas-themed teen romance by Wendy Loggia. I normally don't read YA romance, but this description caught my interest. Bailey Briggs is a teenage girl who loves Christmas and is hoping for some holiday magic and a Christmas kiss to top things off. Bailey is hopeful without coming across as being too "Pollyanna" or sickeningly saccharine. She ends up, quite unintentionally, caught between warm and fuzzy feelings for two boys – Jacob Marley and the mysterious Charlie Travers. The story follows Bailey as she engages in a multitude of holiday cheer and flexes her dating muscles. This is a great story for any romance reader who is looking for an entertaining Christmas-themed story.
Jacob Marley is a popular jock and not normally in Bailey's circle of friends. When he shows up one day at the bookshop she works at, he wiggles his way into her thoughts. It's not immediately apparent to Bailey that Jacob is into her and she kind of dismisses him – albeit in a nice way. Like some kind of guardian angel with a hot British accent, Charlie Travers intervenes a few times and saves Bailey from one disaster or another. Charlie is something of an enigma and seemingly like Mary Poppins and "practically perfect in every way". As she pines for Charlie, Bailey hangs out with, and gets to know, Jacob better. Like Bailey, I find that Jacob grows on me as the story progresses. Theirs is plenty of romantic tension and some sparks as the feelings between Bailey and Jacob get more intense. Because this story is told exclusively from Bailey's perspective, you can't help but be sympathetic to her and unsure about the boys that fall into her life. Bailey's quirky friends Phoebe, Mellie, and Caitlin pop up throughout ALL I WANT FOR CHRISTMAS – to offer Bailey advice, provide colorful commentary, or to just offer her a diverting distraction.
ALL I WANT FOR CHRISTMAS is everything you want in a light yet satisfying Christmas tale, with great characters and a splash of romance. The banter between the main characters and the quick-witted quips are part of what made this book great. I like how Bailey's family was generally supportive but stayed relatively in the background. There were no meddlers in Bailey's Although YA isn't usually my regularly read romance sub-genre, I really enjoyed this book and look forward to reading more from Wendy Loggia.
SUMMARY
Bailey Briggs is counting down the days to Christmas: she lives for holiday music, baking cookies, going on snowy sleigh rides,and wearing her light-up reindeer ears to work at Winslow's bookstore. But all she really wants this year is the one thing she doesn't have: someone special to kiss under the mistletoe. And she's 100 percent certain that that someone isn't Jacob Marley--athlete, player, and of questionable taste in girlfriends--and that Charlie, the mysterious stranger with the British accent, is the romantic lead of her dreams. Is she right?

This will be a December to remember, filled with real-life Christmas magic . . . and, if she stays on Santa's nice list, a wish that just might come true.

Underlined is a line of totally addictive romance, thriller, and horror paperback original titles coming to you fast and furious each month. Enjoy everything you want to read the way you want to read it.
---
What do you think about this review?
Comments
No comments posted.

Registered users may leave comments.
Log in or register now!