"Amid chaos he finds the "One""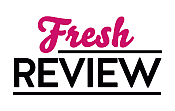 Reviewed by Annetta Sweetko
Posted November 5, 2020

SWAT member Diego Martinez finds himself in a rather precarious predicament. No, it isn't the nutcase holding a load of diners hostage, it is a woman and her teenage son that are causing him problems. It looks like the kid is a new werewolf and the mother just might be Diego's "one." What can he do to protect a WOLF UNTAMED in this stressful situation?
Brandon and his mother Bree had always been close and having breakfast together in an old favorite place is her hope that he will tell her what is bothering him so much lately. How do you tell your Mom that you might be going crazy? He doesn't have time anyway, as a gun-toting stranger walks in, shoots up the two cops in a booth and they have their hands full keeping them alive and dealing with the danger around them.
Bree knows something is wrong with her son after he was shot because he was at the wrong place at the wrong time. But when she does find out the truth from the gorgeous SWAT member who saves their lives, she fears she is the crazy one. Werewolves are just guys in makeup in the movies and haunted houses, right?
WOLF UNTAMED is a gripping read with a bit of weird sci-fi added in that only author Paige Tyler can bring to such astounding life. I love Diego, Bree is amazing and Brandon. You have to feel for the kid--it isn't enough to be a teenager with a father who goes to prison; now he is turning into a werewolf. You don't even want to ask what else can happen because it will in this book. Bree is wary of her attraction to Diego due to her first marriage, having been young and dumb. Diego is more than willing to date and work things out and is smart enough to give her the lead.
Aside from a sweet/steamy romance and the atypical teenage angst, add in an ex-husband who is a whack job, average everyday people suddenly going crazy and committing crimes they don't remember doing, a team of werewolves who can face any danger for each other and you have WOLF UNTAMED. Get your hands on it and settle in for an amazing ride!
SUMMARY
New York Times and USA Today bestselling author Paige Tyler brings you the latest in her sexy, pulse-pounding SWAT series
SWAT werewolf Diego Martinez has always had a protective side, so when he meets a newly turned teenage werewolf, and the kid's intriguing mother, he readily offers to help Brandon learn what it means to be a werewolf. He also readily falls for for Brandon's mother, Bree, and the attraction is mutual.
But as SWAT's biggest case starts to converge with Bree's family, Diego and Bree find themselves in danger they could never have imagined. It'll take everything they've got to discover the truth and keep each other safe.
SWAT (Special Wolf Alpha Team) series:
Hungry Like the Wolf
Wolf Trouble
In the Company of Wolves
To Love a Wolf
Wolf Unleashed
Wolf Hunt
Wolf Hunger
Wolf Rising
Wolf Instinct
Wolf Rebel
"SWAT is hot hot hot!"—Kerrelyn Sparks, New York Times bestselling author
"Paige Tyler's SWAT series hits all the right marks, blending steamy paranormal fantasy with modern-day realism."—Larissa Ione, New York Times bestselling author
---
What do you think about this review?
Comments
No comments posted.

Registered users may leave comments.
Log in or register now!