"An unusual mix in this urban fantasy romance"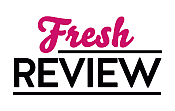 Reviewed by Clare O'Beara
Posted November 5, 2020

Romance Paranormal | Romance LGBTQ
Readers met Bruce Collier, a paramedic and firefighter, towards the end of the previous book in the Were-Geeks Save The World series. Bruce is the more dominant older brother of Josh, who was turned into a werewolf when he was abducted from a comic convention. Bruce admits he hasn't been the best brother. His father pushed him to take out anger on Josh, and Bruce has grown into his own man but hasn't managed to put things right with his brother.
WERE-GEEKS SAVE LAKE WACKA WACKA is set in the vicinity as a werewolf training camp near a lake close to Lake Michigan. Once more we see a toxic demon is poisoning the water and land, and Bruce's abrupt decision to accept a fairy's way of turning him into a werewolf comes as a surprise but is welcomed. All hands are needed. Laddin Holt is the werewolf placed in charge of mentoring Bruce. Laddin's not long in this shape himself, and he used to be a stunt coordinator for films.
Lake Wacka Wacka turns out to be surrounded by nests of tiny fairies. At this point, the worldbuilding of the previous book, unfortunately, fell apart for me. To my mind, this story is more like the Lego version of urban fantasy. We are told of a lich and odd beasts, but our main characters are fighting cheese strings. Some readers will be perfectly fine with this, and yes, it's entertaining but not menacing. We don't have the same internal conflicts that moved Josh's sort along, because Bruce willingly chose to shapeshift and takes it more in his stride. He doesn't have anyone to hate. Except perhaps himself, as Josh refuses to let him off that hook.
This is also a gay romance, with Bruce discovering that there was a reason he never settled with any of those girls in his past, and Laddin comes to respect him as they work together to help the team. Expect plenty of strong language and adult situations. Even werewolves need love.
Kathy Lyons is a pen name for the excellent historical romance author Jade Lee. She also writes urban fantasy about bear shifters and contemporary romances. WERE-GEEKS SAVE LAKE WACKA WACKA is a lively tale about an unusual mix of people who have to work together for the best interests of the community, and this is probably the strongest message we can take from her writing. Enjoy.
SUMMARY
Two werewolves—firefighter Bruce and explosives expert Laddin—run up against two factions of warring fairies. Their love might be the only thing that can end the conflict.
Paramedic and firefighter Bruce Collier became a werewolf to protect his family—and hopefully make amends for the way he treated his younger brother. His bitterness nearly turned him into the monster he thought his brother was… until he met Mr. Happy.
Werewolf Laddin Holt—aka Mr. Happy—likes things organized as he makes them go boom. He's Wulf, Inc's explosive expert and the only one calming the turmoil inside Bruce.
At least until they're drawn into a conflict between two factions of fairies living around Lake Wacka Wacka. Bruce wants to take them out, Laddin has other ideas, and neither of them sees the real threat lurking behind the scenes—or how their love could be the answer to everybody's problems.
---
What do you think about this review?
Comments
No comments posted.

Registered users may leave comments.
Log in or register now!