"Geniuses are needed when brawn just isn't enough... An entertaining read!"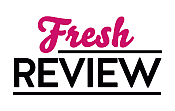 Reviewed by Clare O'Beara
Posted November 5, 2020

Romance Paranormal | Romance LGBTQ
I enjoy reading about geeks, and at times werewolves just aren't enough to deal with the threats in a fantasy story. So why not combine their strengths? That's exactly what we find in this lively, raunchy urban fantasy, WERE-GEEKS SAVE WISCONSIN, first in the Were Geeks Save The World series.
Nero is a werewolf tactical leader, who leads a team against a demon who is picking off ice-fishers and killing wildlife around a lake near Lake Michigan. But this demon has malevolent weaponry they never previously encountered, and the team is blasted with plasma fire. Only Nero survives. He makes a deal with a fae prince to give him a window to step back in time if he can find a way to beat the weapon.
Wisconsin native Josh Collier is a Ph.D. student in chemistry, apparently in no hurry to graduate. At a comic convention, he is abducted by Nero, along with a few other geeks, all of whom are infected with the werewolf virus or encouraged to bring out the latent tendencies they inherited. Josh has no choice but to work with his captors, as he tries to control his shapeshifting, tortured body. He's a bundle of resentment, and finding himself falling for Nero before he's worked out his own sexuality doesn't seem to help.
Abductions are bad. This one is justified by Nero and his wolf pals over and over again. I still wish they had found another way to persuade the science experts to assist, such as offering them jobs, or building a relationship of trust and telling them the truth. Because who could resist doing that original research? Maybe the forceful act is a measure of how being a werewolf affects someone's behaviour. A wolf can't hire or negotiate, it can only grab and run. The main conflict in the story is therefore between Josh and the wolf pack which wants to admit him as a member, rather than between the weres and the demon. The demon hasn't gone away, of course; it's sitting in the lake poisoning the earth. Wisconsin needs help urgently, and the man who might be able to engineer a response is getting bitten by pack mates and figuring out that he's probably gay.
Kathy Lyons is a pseudonym for Jade Lee, a popular historical romance author, who throws many personal issues into this adult romance WERE-GEEKS SAVE WISCONSIN and leaves us guessing at outcomes right to the end. I can recommend this entertaining read.
SUMMARY
When badass werewolves battling supernatural evil realize they need tech support, they recruit a group of geeks with hilarious—and romantic—results.
Chemist Josh Collier is having a blast at a comic book convention when he gets the shock of his life—he's a werewolf! WTF? Before he can howl, he's whisked away to a secret lair by Nero, a hot guy dressed as a Roman centurion. Josh's former life is over, and his genius is needed at Wulf, Inc.
Nero has no interest in babysitting a trainee were-geek when he'd rather be killing the demon that wiped out his entire pack. While Josh analyzes the monster's weapon, wild passion ignites between him and Nero.
With destiny and their pack in the balance, can they survive the demon out to destroy Wisconsin?
---
What do you think about this review?
Comments
No comments posted.

Registered users may leave comments.
Log in or register now!