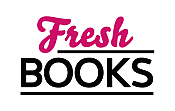 Best reads for September
"I never saw the final revelation coming. It was stunning."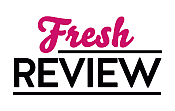 Reviewed by Karen Siddall
Posted November 5, 2020

One evening Diana Sparrow hits a deer while driving, totaling her beloved cherry-red Camaro, and breaking both her collarbones in the process. When she awakens in the hospital after surgery, she realizes she cannot remember the previous couple of months of her life and is diagnosed with short-term amnesia due to anesthesia. She also discovers that her husband, Jonathan, is having an affair with her best friend, Val.
With Jonathan always "working late" and helpless to do for herself, Diana relies heavily on her mother-in-law, Harriett, who lives in a garage apartment on the property. Diana has always loved Harriett, who was more of a mother to her than her own mother had ever been. But over the course of her recovery, and although grateful, she begins to feel smothered by Harriett's constant attention.
The healing process is painful, slow, and uncertain; collarbones heal differently than other bone breaks, and Diana tries to tough her way through the pain rather than depend on the medication prescribed by her doctor. However, she continues to feel muddle-headed and out of focus, and the pill bottles seem to need refilling more and more often. A glass of her favorite wine appears to hit her much harder than it should, and the recycle bin has many more empty bottles in it than she remembers opening, drinking, or emptying. Figuratively cut off from the support of Val or Jonathan, Diana wonders if the memory loss is more than what she'd been told and that she's losing her mind.
AFTER ALL I'VE DONE is the new domestic thriller by Mina Hardy (the pseudonym of author Megan Hart), and it's an enthralling tale of betrayal. It is told in alternating points-of-view, switching among Diana, best friend, Val, and later in the story, Cole, a figure from Diana's missing months. The story is slowly revealed in present time but is given weight and a whole different meaning through flashbacks. I never saw the final revelation coming nor the subsequent results. It was stunning.
I highly recommend AFTER ALL I'VE DONE to readers that enjoy domestic thrillers, family dramas, psychological thrillers, and amnesia-themed mysteries.
SUMMARY
Writing as Mina Hardy, New York Times bestselling author Megan Hart delivers a thrilling new psychological suspense for fans of The Woman in the Window and When the Lights Go Out.

She's lost her best friend, her husband--and possibly, her mind.

Five months ago, an accident left Diana Sparrow badly injured and missing a few months of her memory. As if that's not enough, she's started having recurring nightmares about the night of the accident. Dreams that feel so real, she's left questioning: maybe she didn't just slide off the road into a ditch. Maybe, just maybe, she hit something. Or someone.

She can't turn to her former best friend Val, who's been sleeping with Diana's husband Jonathan for months, but she might find some comfort in newcomer Cole Pelham. Yet the closer they become, the more Diana begins to wonder what really happened that night--and how Cole might be connected. Worse, it seems everyone else could be involved, too.

Who was with her that night? What really happened? As her life unravels thread by thread and the dreams become too real to ignore, Diana will have to face the unthinkable--and do the unforgivable.
---
What do you think about this review?
Comments
No comments posted.

Registered users may leave comments.
Log in or register now!