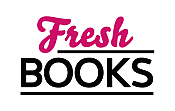 New Year, Great reads for January 2021
"A mix of holiday cheer and unrequited love turned triumphant!"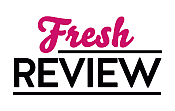 Reviewed by Miranda Owen
Posted November 2, 2020

Romance Holiday | Romance Contemporary
A VERY WITCHY YULETIDE by D. Lieber is like a Hallmark holiday film – but focusing on the pagan winter holiday Yule rather than Christmas. The story alternates perspectives between Evergreen "Eeva" Pendre and Sawyer Collins. Members of her family's coven come to stay for Yule. Among them is Sawyer – the one who got away. Ironically, unbeknownst to Eeva, she is "the one who got away" for Sawyer. It's good that you get both perspectives, because these two keep a lot of what they're feeling hidden. It takes some much-needed intervention from friends and family to get Eeva and Sawyer to reveal their true feelings for each other. Lots of sexual tension mixed with plenty of sweet holiday magic moments.
Eeva is legally blind, but that doesn't stop her from pursuing her dreams. She's more confident when it comes to focusing on her career goals, rather than going for the guy she wants. A VERY WITCHY YULETIDE is littered with Eeva's inner dialogue as she debates with herself and gives free reign to her innermost doubts. Some readers may not be up for that much introspection, but it didn't bother me. Part of the reason it's taken this couple so long to get together is because Sawyer is somewhat shy and hesitant when it comes to Eeva. He's what some readers would describe as a "beta hero", but I don't think that's a bad thing. He's thoughtful and romantic – he's just slow to reveal that side of himself to somebody who means too much to him. Because the author builds the romantic tension so intensely over the course of A VERY WITCHY YULETIDE, it makes it even more satisfying when Eeva and Sawyer finally get together.
A VERY WITCHY YULETIDE is a mix of holiday cheer and unrequited love turned triumphant. The child supporting character added a cute factor without making things too saccharine. D. Lieber does show scenes of insensitivity by other townspeople regarding the pagan religion. I think one of the benefits of reading this story, whether intended or not, is to show how other religions practice holiday celebrations, and make them seem not so scary. This book teaches tolerance as well as provides an engaging and sweet love story. I look forward to reading D. Lieber's next book.
SUMMARY
First love is hard to forget, and even harder to ignore…
Evergreen Pendre wasn't planning on going home for Yule. But when her Mom tells her the old coven is coming for a visit, she wants to see everyone. Well, almost everyone.
After four and a half years, Sawyer Collins finally has a chance to reconnect with his first love, Eeva Pendre. He might have been too shy to tell her how he felt before, but he's changed. And he's determined not to let her slip away this time.
As the coven prepares for Yule, they are reminded that not everyone has the holiday spirit in this contemporary Pagan holiday romance.
---
What do you think about this review?
Comments
No comments posted.

Registered users may leave comments.
Log in or register now!