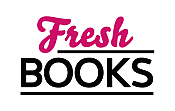 November's best reads...
"Delightful look at marriage, motherhood and coping with what life hands you."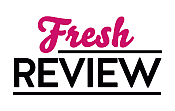 Reviewed by Lissa Staley
Posted March 10, 2006

Two years ago, Izzie Stock left London and moved to the country with her husband, Marcus, and their two small children. With her combat boots and trendy bohemian attitude, Izzie is having a hard time fitting in with the perfect private school mother set. Gorgeous newcomer Maddy Hoare longs for the exquisite shopping that only the City (London) can offer, but she's left behind urban chic and come to the country to support her husband's technology venture. The snobby mothers invite her to lunch when she enrolls her children in exclusive day schools, but luckily Maddy and Izzie meet there and bond over their contempt for rural Ringford society. Their friendship deepens quickly when Maddy's husband is killed in an automobile accident and the lawyers reveal that her husband's business had failed and Maddy has been left with nothing.
Izzie shows up at Maddy's house, unsure of how to help since she and Maddy have little in common. When they find an old journal from Maddy's great grandmother filled with recipes for balms and creams and salves, Izzie sees an opportunity for Maddy to distract herself from her grief. After some success at a craft fair, Maddy contacts a friend in the PR business who helps launch their business through well-placed press releases and a strong earth-mother image. Paysage Enchante is launched and soon Maddy and Izzie are just as popular as their natural cosmetics, although both women have to borrow flowing flowery skirts, stop smoking and take a crash course on gardening to buoy their organic representation in the media.
With success come complications. Izzie's marriage is on the rocks, Maddy is neglecting her children and business consultants are encouraging further expansion. According to the financial newspapers, Izzie and Maddy's back-to-nature philosophy may be affecting the entire cosmetics industry. Of course, only Izzie and Maddy know that they're both City girls at heart and are beginning to regret the day they embraced their earthy disguises and said "GOODBYE, JIMMY CHOO."
How could one person be as creative and observant as Annie Sanders? Well, the secret is that two great writers work together and publish under that name. Here they've created a delightful look at motherhood, marriage and finding strength in unlikely circumstances. Izzie is my favorite character; how refreshing to find an attractive women turning 40 in the midst of raising children, working through marriage problems, forming wonderful friendships and branching out into a new business. Maddy is an inspiration; she grows up, works hard and doesn't lose sight of the things that are most important to her, even if fancy underwear, kitten heels and her lucky Prada handbag still rank near the top of the list. This fun story goes beyond chick-lit to provide smart women who are terrific mothers, brave entrepreneurs and discerning shoppers. Highly recommended!
SUMMARY
Under normal circumstances, Izzie and Maddy would never have met. Their lives are a million miles apart--Izzie is a bohemian free-spirit, Maddy is Gucci-clad and wealthy. But thanks to their respective husbands' careers, both have been dumped into the English countryside. Thrown together at a women's lunch, they become fast friends as they discover a shared longing for the London streets they left behind. When tragedy hits and Maddy's world collapses, they have to make money fast. A chance discovery leads them to launch a cosmetics company, and their success has implications beyond their wildest imaginings...
---
What do you think about this review?
Comments
No comments posted.

Registered users may leave comments.
Log in or register now!