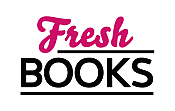 Books to enjoy in May! Let your reading blosson!
"An Impressive YA Debut Featuring a Summer Camp for Teenage Homicidal Misfits"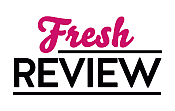 Reviewed by Sandra Martin
Posted October 29, 2020

Young Adult Coming of Age | Young Adult
What if you were wrongly convicted of a grisly murder and you were sent to a top-secret camp for teen assassins? You are now identified as a CLASS A criminal, the most dangerous type of criminal, but you squirm at the sight of blood and violence? How will you survive and prove your innocence when you are surrounded by a group of homicidal misfits?
Signal Deere is known as "The Girl from Hell" after she is found in a shed with her best friend nearly decapitated in her lap. Signal can't remember what happened, but she can't fathom ever hurting her best friend. She thinks it's just not in her. Is she wrong? Now she's in a juvenile penitentiary and her only way out is to sign up for a new program that takes Class A murderers under eighteen and turns them into assassins. As Signal enters Camp Naramauke, she meets her new bunkmates and realizes she's in dangerous territory. This group of killer campers has unique and deadly skills and as Signal participates in the bloody camps drills, she realizes how different yet similar she is to each of them. As her new group starts to bond, they start to ask some serious questions like who's the strange man in a dog mask in the woods? And what are they really being trained to do? Signal is determined to escape and track down her best friend's real killer, but who can she really trust to help her with this task and is falling in love with a fellow camper her biggest mistake?
Lily Sparks crafts a darn good gripping novel in TEEN KILLERS CLUB. Unique in its premise, the novel pulls you in right from the start with the main character's distinctive voice and perspective. The writing style is catchy and blunt and the characters are vivid and complex. Each camper has done horrible things, but in Sparks' skilled hands, the readers start to empathize and connect with the characters as their backstories and insecurities are revealed. The romantic tension between Signal and two male campers is a great suspense-building mechanism making readers constantly question whether she is choosing the right one. After all, manipulation and deception are built into their character profiles. The mystery is nicely plotted with enough twists and turns to keep the momentum on high. Full of dark and twisted moments, lightened by typical teen angst such as new friendships and first romances, TEEN KILLERS CLUB, is highly addictive and full-on entertaining.
SUMMARY
Framed for the murder of her best friend, a young girl joins a super-secret society of teenage assassins to avoid a lifetime behind bars--and discovers her own true self--in this mesmerizing debut novel.

Seventeen-year-old Signal Deere has raised eyebrows for years as an unhappy Goth misfit from the trailer park. When she's convicted of her best friend Rose's brutal murder, she's designated a Class A--the most dangerous and manipulative criminal profile.

To avoid prison, Signal signs on for a secret program for 18-and-under Class As and is whisked off to an abandoned sleep-away camp, where she and seven bunkmates will train as assassins. Yet even in the Teen Killers Club, Signal doesn't fit in. She's squeamish around blood. She's kind and empathetic. And her optimistic attitude is threatening to turn a group of ragtag maniacs into a team of close-knit friends.

Maybe that's because Signal's not really a killer. She was framed for Rose's murder and only joined the program to escape, track down Rose's real killer, and clear her name. But Signal never planned on the sinister technologies that keep the campers confined. She never planned on the mysterious man in the woods determined to pick them off one by one. And she certainly never planned on falling in love.

Signal's strategy is coming apart at the seams as the true killer prepares to strike again in Teen Killers Club.
---
What do you think about this review?
Comments
No comments posted.

Registered users may leave comments.
Log in or register now!