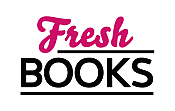 Grab your best read in March!
"A creatively conceived thriller, skillfully executed, captivates the imagination"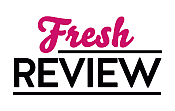 Reviewed by Ruth Castleberry
Posted October 29, 2020

Thriller Police Procedural | Thriller Crime
When FBI Agent Atlee Pine's search to uncover the truth about her twin sister Mercy's abduction runs afoul of Army CID Agent John Puller's attempt to arrest a potential drug dealer, the suspense in DAYLIGHT explodes.
After 30 years, Pine identifies a suspect in her sister's kidnapping and receives permission to spend a few more days following up this lead, accompanied by her assistant Carol Blum. Piecing together bits of information leads Pine to believe Ito Vincenzo is the kidnapper; it seems Pine's mother is responsible for Ito's brother going to jail. What Pine doesn't know: how did Ito find them? Theoretically, witness protection keeps relocations a secret. So now, Pine tracks down Ito's grandson Tony, who lives in the old family home.
Pine knocks on the front door after a neighbor shares that Tony is home. Hearing Tony rabbit out the back, Pine chases and collides with a man, both now holding weapons. The two know each other as Puller admits he is here to arrest Tony. Seems Tony, who gets away, is part of a drug ring operating out of Fort Dix, where he works in the motor pool.
Next, Pine visits Teddy, in prison for burglary, to find he wants a deal to share information with her before her interview is suddenly and rudely terminated. Puller attempts to interview Teddy, only to be blocked by a Department of Prisons official. Pine and Puller meet to discuss their lack of progress over dinner. Leaving the restaurant, fellow CID Agent Ed McElroy suffers a bullet in the back as he approaches his two colleagues. Local authorities stonewall Puller's attempts to investigate McElroy's death, denying him any access to evidence. Then Pine and Puller hear that an inmate kills Teddy.
These are only a few highlights of David Baldacci's newest thriller, DAYLIGHT, a complex, multi-layered adventure that pulls Pine's kidnapping case into the same web of conspiracy that permeates state and federal government officials, CEO's, judges, bureaucrats, cops, and intel agents. And beginning with Chapter 70, the revelations regarding Mercy's kidnapping will have readers' hearts pounding. A consummate thriller master, Baldacci writes an unforgettable story.
Learn more about Daylight
SUMMARY
FBI Agent Atlee Pine's search for her sister Mercy clashes with military investigator John Puller's high-stakes case, leading them both deep into a global conspiracy -- from which neither of them will escape unscathed.

For many long years, Atlee Pine was tormented by uncertainty after her twin sister, Mercy, was abducted at the age of six and never seen again. Now, just as Atlee is pressured to end her investigation into Mercy's disappearance, she finally gets her most promising breakthrough yet: the identity of her sister's kidnapper, Ito Vincenzo.

With time running out, Atlee and her assistant Carol Blum race to Vincenzo's last known location in Trenton, New Jersey -- and unknowingly stumble straight into John Puller's case, blowing his arrest during a drug ring investigation involving a military installation.

Stunningly, Pine and Puller's joint investigation uncovers a connection between Vincenzo's family and a breathtaking scheme that strikes at the very heart of global democracy. Peeling back the layers of deceit, lies and cover-ups, Atlee finally discovers the truth about what happened to Mercy. And that truth will shock Pine to her very core.
---
What do you think about this review?
Comments
No comments posted.

Registered users may leave comments.
Log in or register now!