"An enthralling mystery with hidden estrangements and betrayals!"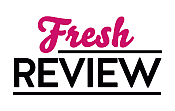 Reviewed by Audrey Lawrence
Posted October 28, 2020

Suspense | Mystery Police Procedural
Typical Vera! Too independent to heed the advice of her team to not venture to her remote home in the predicted major storm. Now she is well and truly lost in the dark and blinding snowstorm. Annoyed with herself, but with a bit of hope, she spots a light through the falling snow in the distance and aims for it, but is suddenly stopped by a car in front.
Not only is the snow-covered car abandoned, but there is a crying toddler in the car seat and the driver is missing. What is going on? A sudden break in the storm and a small sliver of moonlight finally allows Vera to realize what road she is on. Unfortunately, not only does she have an unusual situation to deal with, but she is at the last place in the world, she ever wants to be. Brockburn!
What a joy it is to finally get my hands on a new VERA mystery written by the internationally acclaimed and award-winning Ann Cleeves, my favourite mystery author and story teller. THE DARKEST EVENING, Cleeves' ninth novel in her worldwide famous Vera Stanhope mystery series, is classic Vera.
Right from the first sentence, the reader is instantly pulled into an almost snow globe setting with its raging snowstorm and small village setting in the starkly beautiful Northumberland region in England. The characters may be few, but they certainly are aware of each other and what is happening with a little twitch of a curtain and a bit of gossip in the local pub.
As admitted, I am a long-time fan of all of Cleeves' books, although Vera is my favourite. Cleeves' has a wonderful writing style that seamlessly develops and interweaves both her storyline and the various characters as they gain insights about each other while the homicide team frantically search for clues while doing their investigations to solve this unusual case in Vera's home patch.
Vera is definitely my favourite protagonist. She is a single, middle-aged, frumpy looking woman with one of the sharpest investigating minds in the genre. Vera loves a chat over a cuppa with people, then dwells on small details till she can link them together to gain insights on their implications and how they could affect people. Over the course of the Vera Stanhope series, her homicide police team have matured and developed under her tutorage almost to their own surprise. I am sure other Cleeves fans also will relish seeing the changing attitudes this case makes on DS Joe Ashworth and DC Holly Jackman, the key members of her investigating team, as well as to Vera herself.
In addition to her wonderful skill in character development, another of Cleeves' talents is her awesome ability to bring a very authentic voice and immediate sense of time and place to this small rural community.
With its multi-layered plot filled with stories of estrangements and betrayals and differing views on past events, this investigation into the murder of the missing mother is both psychological as well as investigative. What is unique in THE DARKEST EVENING, is Vera being confronted with her own past and understanding of her family members and their history with each other. It not only makes for compelling reading for long standing fans as well as providing a great entry point for readers new to Vera.
For me, THE DARKEST EVENING is classic vintage Vera that is worthy of your attention. There is much to savour both on the surface and in its hidden depths. If you felt at home with Louise Penny's Gamache and his home in Three Pines, you will also find Vera to be a sterling character with a team that would face anything to do what is needed.
So, whether you are a mystery, police procedural, or an ardent Cleeves' fan, THE DARKEST EVENING definitely is top grade and will provide lots of great reading as you eke out the small elusive clues! All the chills and warmth you are seeking are right there in THE DARKEST EVENING! Enjoy!
SUMMARY
DCI Vera Stanhope returns in The Darkest Evening, the ninth novel in Sunday Times bestseller Ann Cleeves' enduringly popular series.

Driving home during a swirling blizzard, Vera Stanhope's only thought is to get there quickly.

But the snow is so heavy, she becomes disoriented and loses her way. Ploughing on, she sees a car slewed off the road ahead of her. With the driver's door open, Vera assumes the driver has sought shelter but when she inspects the car she is shocked to find a young toddler strapped in the back seat.

Afraid they will freeze, Vera takes the child and drives on, arriving at Brockburn, a run-down stately home she immediately recognizes as the house her father Hector grew up in.

Inside Brockburn a party is in full swing, with music and laughter to herald the coming Christmas. But outside in the snow, a young woman lies dead and Vera knows immediately she has a new case. Could this woman be the child's mother, and if so, what happened to her?

A classic country house mystery with a contemporary twist, Ann Cleeves returns with a brilliant Vera novel to savour.
---
What do you think about this review?
Comments
No comments posted.

Registered users may leave comments.
Log in or register now!