"Cherry ripe - but someone might kill for the orchard"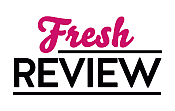 Reviewed by Clare O'Beara
Posted October 27, 2020

Mystery Pet Lovers | Mystery Amateur Sleuth
Shiloh Bellamy has spent fifteen years working in LA, and now she's finally paid off the mortgage on the Michigan family farm. She comes home in the hopes of opening an organic farm to use the cherry orchards to best effect. But thinking of 'farm to table' would be premature; as the place has been let run down by her elderly father, it's FARM TO TROUBLE all the way.
Shiloh and her dad, who now needs a walker, are the only ones left on the land. Knowing money will be needed, the lady has asked for an investment from an outsider. But she was hasty in signing, and might end up turning over the farm to a man called Crocker she's never met. At the farmers market in Cherry Glen, the property developer Jefferson Crocker is shot dead and nobody knows who is responsible – but Shiloh seems to have the best motive in recovering her land. With just her pug Huckleberry to rely on, because half the town thinks she's a murderess and the other half think she betrayed them by running off to LA, she's got to sort out the situation.
I did notice a few issues that a police procedural book would have covered. For instance, a swab of Shiloh's hands and clothes for gunshot residue would have been taken. Fingerprints would have been required. And for somebody who thinks the overgrown farm needs a lot of work, Shiloh spends most of her time driving in and out of town, not to a hardware store either; and she mows the grass around the house instead of immediately trying to rent out grazing or a hay crop, or buy milking goats. The farm work issue is explained by author Amanda Flower at the end; while she'd written several novels about life on the land, she only actually worked on a farm herself when she accompanied her fiancé to his sustainable farm.
Amanda Flower may be better known for her 'Amish Candy Shop' mysteries, which I thoroughly enjoy, but the situations and characters of this first in the 'Farm to Table' mystery series are thoroughly human and understandable. My favourite character was a devoted birder, Hedy Strong, who barely pauses in her bird watching hike by the lake to explain how troublesome a wind farm would be in this location. Otherwise, I absolutely love the cherry tower sundae, which combines four kinds of local cherries with cherry ice-cream and cream in a tall glass. I might just have to move to Michigan. FARM TO TROUBLE will have that effect on you, so the next best thing will be to watch for the second in this series.
SUMMARY
First in a new series!
Shiloh Bellamy cashed in her big city job and 401K to return home to Michigan to save the family farm, but turning Bellamy Farms into a sustainable, organic operation is no small feat. Especially when her new investor is found dead at the farmers market not long after the contract is signed, a contract that the whole town knows her father was wholeheartedly against.
Now, Shiloh must clear her family's name and track down the real killer before her farm dreams wilt before her very eyes. But with her father trying to stop any progress on his land, her cousin belittling her every effort, and the whole town believing her family at fault, Shiloh has to carry the investigation on her shoulders or risk all her dreams drying up before they begin.
---
What do you think about this review?
Comments
No comments posted.

Registered users may leave comments.
Log in or register now!