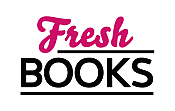 New Year, Great reads for January 2021
"I'm hoping to turn Jessica Clare's Christmas cowboy romances into a yearly tradition!"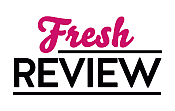 Reviewed by Angie Elle
Posted October 27, 2020

Romance Holiday | Romance Western
Audiobook narrated by Abby Craden
Her Christmas Cowboy is the fifth book in Jessica Clare's The Wyoming Cowboy series. Though this was only the second book in the series I've read, and I was able to follow along just fine. This felt like such a treat. I read her Christmas release last year, and I loved it so much. After this year, I'm hoping to get another surly cowboy next year and turn this into a yearly tradition! Tongue-tied Caleb Watson has never been good around women, probably because he was raised in the isolated wilds of Alaska. And teacher Amy Mckinney is no exception. He's besotted with her, and any time he's around her, nonsensical words seem to just tumble out of his mouth. When he shows to pick his niece up from school one day, he finds himself volunteering to play Santa to Amy's Mrs. Claus.
As it turns out, Caleb doesn't need to wait that long, as there is a whole host of problems Amy needs help with, and he's more than happy to oblige. Caleb was just a nice, awkward guy who saw an in and took it, hard as it was for him. Amy was a new divorcee desperate to find independence now that she's out from under the thumb of her controlling ex-husband. But things just weren't as easy as she'd hoped. Especially when her husband is leaving her in the lurch. I really liked Amy's character. There were some decisions she made that I wouldn't have made, but based on her circumstances and past, I could see why she was making them. I like that even though Amy wanted to be on her own, she wasn't stubborn to the point of not accepting the help she needed. And I loved that she was so quick to see past Caleb's awkwardness to the kind, gentle man beneath. It was hilarious how shocked she was when she found out he had a thing for her. As for Caleb, I loved his gruffness and the simple and almost naive way he showed his feelings to Amy. They were so sweet together and brought out the best in each other. They were able to find something wonderful together, and it was such a heartwarming holiday read.
There was so much to love about Her Christmas Cowboy. It's one of those holiday books that was just such a joy to read, and a great way to usher in the season. AND bonus - there are so many more books in this series to read if you're jumping on now.
Audio: I've listened to Abby Craden's narration before and really enjoyed it. It was a completely different genre, though, and it boggles my mind at how versatile she is. She did a great job with the steamy scenes (which are always some of my favorites,) and I thought she captured the essence of Amy and Caleb's characters perfectly.
SUMMARY
From New York Times bestselling author Jessica Clare comes a Christmas Western filled with holiday cheer.

Caleb Watson has been crushing on elementary school teacher Amy Mckinney ever since he saw her. She's oblivious to his feelings--probably because he's never said a word to her. But when he learns Amy's going to be Mrs. Claus in the local Christmas celebration, he volunteers to be Santa so he'll finally have the chance to introduce himself. Even more than that, he'll use this opportunity to shower her with presents.

Amy's been receiving all kinds of Secret Santa gifts at work -- and she has no idea who her secret admirer is. She wishes he'd make himself known so they can go on a date, though, because being a newcomer in close-knit Painted Barrel, Wyoming, is pretty lonely. When her flaky landlord claims he's the gift giver…it's not quite the bachelor Amy had in mind. However, she's doubly shocked when gruff newcomer Caleb Watson crashes her date and insists he's really the one leaving her presents.

Amy's not sure what to think. Caleb's never indicated that he likes her, much less wants to date. Can he prove to Amy he's not just the perfect Santa to her Mrs. Claus, but the man of her dreams?
---
What do you think about this review?
Comments
No comments posted.

Registered users may leave comments.
Log in or register now!