"A wintry setting for murder"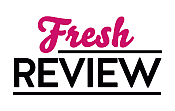 Reviewed by Clare O'Beara
Posted October 27, 2020

Mystery Private Eye | Mystery Amateur Sleuth
With a Fire and Ice festival planned to extend the holiday season into January, this Beyond the Page Bookstore Mystery instalment is full of energy. Come to Massachusetts, where snow, good humour and books are all to be found. Greyborne Harbor is busy with plans and decorations. A PAGE MARKED FOR MURDER threatens to put a stop to celebrations.
First, a lady of a certain age falls off a ladder while hanging flags. Gloria MacBride, volunteer event co-ordinator, lands in the snow and has to be taken to hospital. Addie Greyborne, her friend and owner of the local bookstore, agrees to care for Gloria's small dog. This sparks a chain of events which escalate in seriousness. Fetching doggy items from Gloria's house, Addie notices a first edition of The Secret Garden. Most of us would not, in our full senses, kill for a book, not even a rare or beloved book. But this book could be sold to collectors, so it takes on the semblance of a treasure for someone unknown. Before too long a man lies dead.
Addie thought she already had her hands full. She's decorating her store window to match the fascinating ice-carving contest, and finding book titles with either fire or ice to entice visitors. All the usual winter issues arise, besides which, one of her good friends is expecting a baby any day. She barely has time to dog-sit even so well behaved a little dog as Pippi the Yorkipoo, and now people expect her to help track down a murderer and a missing book. What's a lady to do?
This is a packed story which explores the town and personal relationships, the nature of trust and avarice. Addie seems to be growing into her detecting status. She remains kind and only wants to help those she cares about, not to be nosey or outsmart police. I was impressed by the way she took such good care of the little lonely dog, and enjoyed Pippi's company. However, the general dilemma of the cosy mystery author remains; if the sleuth stays working in her store, the clues must come to her, while if she goes sleuthing outdoors, she needs a capable assistant and not too much trade. This is the fifth tale exploring Greyborne Harbor so mystery fans who have read the earlier books may like to catch up with friends. Lauren Elliott has woven a few strange situations into A PAGE MARKED FOR MURDER, which may strike a chill into your heart with its wintry setting.
SUMMARY
A murder and a missing book have Addie Greyborne running around her Massachusetts town trying to read the clues . . .

January isn't the season for the seaside, but the big Fire and Ice festival is keeping bookstore owner Addie busy. Amid the plans for a fireworks display and an ice-carving competition, she's also dog sitting for a friend in the hospital. When Addie goes to her friend's house to gather supplies, she notices an interesting item on the nightstand which belongs to her shop assistant, Paige: a very valuable copy of the beloved children's book The Secret Garden.

But Addie's blood runs cold when she finds something else: a dead body behind the bakery next door to her shop. Martha, the bakery owner, has no alibi—and has been seen in a heated argument with the victim. And the next thing Addie knows, that first edition has gone missing. Is there a connection between the body and the treasured tome? If there is, it's up to Addie to find a killer with a motive as hidden as Frances Hodgson Burnett's famous garden . . .



Excerpt
Excerpt – A PAGE MARKED FOR MURDER by Lauren Elliott
When you did discover the book missing? Anything jump out at you then?"
"No, I made the assumption that Martha had second thoughts and either took it when we were packing the bag or went back for it."
"Martha, the same person we're holding on suspicion of murder?"
Addie's gaze dropped. She knew full well that any kind of emotional appeal to this woman would be a waste of breath. Detective Ryley Brookes was all evidence-based in her investigations, and Addie couldn't argue with the evidence. Martha was seen having two public squabbles with the victim, who had a rocky history with Martha's youngest daughter, and the body was discovered behind Martha's bakery. However, Ryley's flippant attitude regarding the missing book was another thing. This was something Addie could press.
"Look, I know that you'd like nothing better than to think of this as just a misplaced children's book, and it will turn up at some point. But I'm convinced, because of the worth of this book, that something else is going on here. If you struggle with taking my word for it, ask Marc. He'll tell you about my gut feelings. They're rarely wrong."
Ryley's jaw tightened. Addie had clearly struck the wrong chord with the detective. Addie stifled a laugh. It must be something taught in police academies because that was the same tell Marc had when she struck a nerve with him.
Detective Brookes pinned her dark, unwavering eyes on Addie's. "Tell you what I'm going to do. I'll send two of my officers over to have a look around at Gloria's house, and if they feel anything looks out of place or suspicious, then we'll launch an investigation."
"It's a start."
"It's the best I can do right now," Ryley said, and clicked the intercom button. "Desk Sergeant Coleman, can you come in here for a moment."
---
What do you think about this review?
Comments
No comments posted.

Registered users may leave comments.
Log in or register now!