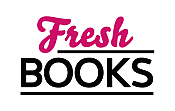 Giving thanks for reading in November
"The sea, sun, sand, and second chances!"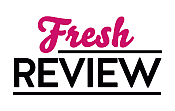 Reviewed by Karen Siddall
Posted October 22, 2020

Women's Fiction Contemporary | Romance Contemporary
Summer had finally arrived, and "Teacher of the Year," Julie Barlow, had never been so glad because she was done. Something just wasn't right in her heart about her future as a teacher. She'd tried to stave off her uncertainty and restlessness from doing something reckless, like resigning, by requesting a sabbatical. A leave of absence to go to new places and learn fresh, new things would surely cure this crazy dissatisfaction and see her return to school armed with new ideas and methods but had been turned down. Now, with her resignation ready to hand in, she felt she just needed a little more time to make this monumental decision. A 10-day beach holiday with her two lifelong besties, also teachers at the same elementary school, seeing the sights, reading, relaxing, tanning, and a couple of those umbrella-sporting tropical drinks while considering her options were all she needed.
But, on their way to the Delaware shore and their ultimate destination, Dewey Beach, Julie's mother, Louise, calls. She is on a working cruise to the Bahamas for a nurses' conference and is frantic that she hasn't been able to get in touch with her twin brother and Julie's uncle, Lucky. The siblings call each other once a week, and Lucky, a retired surfer and now the owner of a bar on the beach, never misses--until now. Louise asks her daughter if she would swing by Lucky's place, only a short distance from the girls' destination, and do a welfare check. Uncle Lucky is also favorite with her friends, so Julie agrees.
However, once the women locate his bar in the small seaside town, they are dismayed to find Lucky's nowhere to be found, and no one seems to be alarmed in the least. Scatter, the none-too-friendly bartender at Lucky's bar, is unhelpful and tells Julie to leave her uncle a note on the message board, and he'll make sure Lucky saw it when he returned. But thinking Scatter and the bar regulars are acting suspicious, the girls decide to hang around a day or so and see if Lucky turns up or, at least, checks in.
But that night, unable to get to sleep, Julie watches out her hotel window as a white van eases down the alley with its lights out and stops behind her uncle's bar. Someone helps the driver hide his cargo in the bushes and then take off with the van while the driver slips into the back of the house across the alley from the bar. Fearing Scatter is involved in unsavory dealings and afraid he's stealing from the absent Lucky, Julie is determined to find her uncle and get to the bottom of all the mysterious goings-on.
LUCKY'S BEACH by Shelley Noble was a good, solid story, chockful of mystery, romance, and hope. I enjoyed all the intrigue, which was heightened due to first impressions not always being correct. Nothing is what it seems in LUCKY'S BEACH, and for Julie, even her memories of the past prove to be less than reliable. I enjoyed how Uncle Lucky's beach bum persona hid his true self and how Julie comes to terms with her impressions of her uncle that she formed as a child. Also, I really felt for Julie as she comes to grips with her future dreams and trying to find her bliss.
The little town of Lucky's Beach sounds quaint and charming and the perfect place for a 10-day holiday or a place to call home. I enjoyed the variety of characters the author created to populate it. But, once again, the town is not just the paradise it seems at first glance. It, too, has another side only a little ways away from the beach in the form of migrant camps, impoverished workers struggling to make a living and raise their families. Luckily, the residents of Lucky's Beach are all working together to make the lives of these children better.
LUCKY'S BEACH is part mystery, part romance, part family story, showcasing forgiveness, and second chances. I am delighted to have "lucked" into this title and recommend it to readers who enjoy contemporary romance or mystery-suspense stories that include a strong, satisfying feeling of community and family.
SUMMARY
New York Times bestselling author Shelley Noble takes her readers on another beach adventure where a young woman discovers the power of family and forgiveness.
School teacher Julie Barlow and her two best friends, Beth and Aggie, are looking forward to an adults only beach vacation. Julie also plans to use the time to figure out why her perfectly planned life has gone terribly amiss. They've barely hit the road when a frantic call from Julie's mother hijacks their best laid plans. Uncle Tony "Lucky" Costa is missing. Always entertaining, often irresponsible, never reliable, Uncle Lucky was a favorite with her friends. For Julie, for whom he'd been a sometimes surrogate father, not so much.
Her mother wants them to take a "teeny" detour to look for the irascible retired surfer. Julie makes excuses. After all, she was the one who decided she never wanted to see Lucky again. Overruled in this as she is in much of her life, Julie and her friends detour to Lucky's latest scheme, Lucky's Beach Bar and Grill. They find it tucked away in a quaint coastal town on the Delaware coast. With a crescent beach of white sand, large waves, plenty of tanned young men, a lively night life, it's a perfect beach getaway.
Beth and Aggie see good times ahead, Julie is determined to get through it as quickly as possible. But that will change as she gets to know Lucky's friends and confidantes. The taciturn bartender, the loyal housekeeper, the local fortune teller, the whole town shares a determination to protect him. But from what?
Soon Julie and her friends are swept up in an effort to save the town's--and Lucky's--most closely guarded secret. And Julie begins to see her uncle in a new light.
Julie Barlow has a few things to learn about life--and love--and sacrifice. Her lesson begins this summer at Lucky's Beach.
---
What do you think about this review?
Comments
No comments posted.

Registered users may leave comments.
Log in or register now!