"A superb mix of cozy Christmas mystery shenanigans and hair-raising thrills!"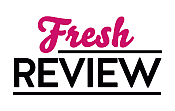 Reviewed by Miranda Owen
Posted October 15, 2020

Mystery Private Eye | Mystery Cozy | Mystery Culinary
GINGERDEAD MAN is the seventh book in Maya Corrigan's "Five-Ingredient" cozy mystery series. Although this mystery is set around Christmas, it's spooky enough to be a Halloween story. Val Deniston and her Grandad are in the thick of things since she's catered some of the victims' last meals, and the danger is close to their friends. The unknown killer uses poison and masks to stay in the shadows. Val and Grandad use their wits to unmask him.
Everybody is dressing up for the Dickens of a Holiday festival in apparel that matches characters from Charles Dickens' books. One of the only people in costume but not Dickens themed is Jake Smith. Jake and his wife Jewel are new to the neighborhood and he is playing Santa. Initially, and especially after further investigation, Jake is a very ironic choice to play Santa. When everybody as gathered for treats at the local bookshop, Jake is a little boozy. He ends up getting bumped off when a mysterious masked and shrouded figure slips him a poisoned cookie. Before he partakes of the cookie, Jake nicknames the figure "the Ghost of Christmas Presents". This was so creepy yet intriguing. It was like something out of a Hayao Miyazaki animated film. Over the course of the book, there's another murder and several more attempted murders. I agree with one of the characters who remarks how the circumstances of the deaths are like something out of an Agatha Christie mystery novel. I think Maya Corrigan is skillfully able to take elements from several of my favorite Golden Age mysteries and weave them together to put her own unique spin on GINGERDEAD MAN. Val and her crew must determine whether there was one main victim, with others as a distraction and collateral, or if there's a homicidal maniac on the loose who doesn't care who he harms. This makes for an interesting wrench in the investigation. The supporting cast of "good guys" made up of Val's friends and family help provide a reprieve to lighten the mood when things have taken a sinister turn.
GINGERDEAD MAN is a superb mix of cozy Christmas mystery shenanigans and hair-raising thrills. I liked how Grandad, and Val's boyfriend Bram were a source of support and acted as sleuthing assistants for Val. I also liked the potential romance for one of Val's friends near the end. This story was a blast and I eagerly await the next "Five-Ingredient" mystery.
SUMMARY
When Santa is sleighed by a poison gingerbread cookie at a holiday party, Val Deniston's reputation is on the line . . .

This holiday season Bayport, Maryland, is a dead ringer for Victorian London. Val and her grandfather are taking part in the Dickens of a Holiday festival. Val is hosting a private tea party serving the festival's costumed volunteers, who range from Dickens divas like Madame Defarge and Miss Havisham to Ebenezer Scrooge and old St. Nick himself.

But one costumed reveler may have gotten the holidays mixed up. The winner of the creepiest outfit, robed in black with a gift bag covering the head—okay, Ghost of Christmas Present, Val gets it—hands out gingerbread men with white icing skeleton bones. This year's sour Santa has none of the big fellow's mirth but plenty of his appetite, and it's no secret Santa loves cookies. But when the man in red turns blue, Val and Granddad have a cookie-cutter killer to catch before the New Year . . .

Includes delicious five-ingredient recipes!
---
What do you think about this review?
Comments
No comments posted.

Registered users may leave comments.
Log in or register now!