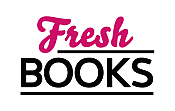 October ushers in great books with holiday themes!
"Another strong, sensitive, sexy cowboy hero written by Jessica Clare!"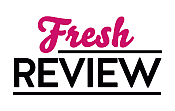 Reviewed by Miranda Owen
Posted October 15, 2020

Romance Holiday | Romance Western
HER CHRISTMAS COWBOY is the fifth book in Jessica Clare's "Wyoming Cowboys" series. This story is told from alternating perspectives. Caleb Watson is a sweet cowboy who has trouble talking to women. It's almost a crippling shyness, but part of the reason is because he spent most of his life living in a very isolated environment. He didn't have any occasion to mix with many women – or many people in general. In HER CHRISTMAS COWBOY, Caleb is awed by elementary school teacher Amy Mckinney. Amy has been burned by her jerk of an ex-husband and is cautious about getting too committed too fast in another romantic relationship. Although nothing about Caleb's feelings for Amy are casual, he ends up being exactly what Amy needs.
When Caleb sets his sights on Amy, she's at a low point. Her jerk ex-husband is playing games and not sending her alimony, her jerk landlord is not making urgent repairs to the place she's renting while also making a play for her, and her car is acting up. One bright spot is that Amy finds an abandoned dog who seems to be in dire circumstances also, and she takes him in and gains some furry companionship. For Caleb to have any chance with Amy, he must show her he's better than what she's been lately from the male population. Thankfully, Caleb is up for the challenge because he is a totally sweetie (though a silent one) and has a heart of gold. Amy winds up with three secret Santas, but only one brings her thoughtful gifts and things she can use. I'm glad that it doesn't take the entire book for Amy to discover that Caleb is the one who is the secret Santa she wants. Although Caleb is unwavering in his affections, he tries to give Amy the space she asks for and respects her wishes. He's the perfect mix of besotted strong cowboy and sensitive respectful swain. As always, Jessica Clare brings the heat, while tailoring the love scenes to the specific characters. Nothing feels rushed or predictable.
HER CHRISTMAS COWBOY has a secret Santa cowboy with a huge heart and lots of love and strength to send this heroine. Caleb is one of my favorite heroes in this series. I love the kind of strong, sensitive, and sexy cowboy hero that Jessica Clare creates in these "Wyoming Cowboy" books. I can't wait to read Jessica Clare's next book – whether it's cute cowboys, sexy billionaires, or paranormal hotties!
SUMMARY
From New York Times bestselling author Jessica Clare comes a Christmas Western filled with holiday cheer.

Caleb Watson has been crushing on elementary school teacher Amy Mckinney ever since he saw her. She's oblivious to his feelings--probably because he's never said a word to her. But when he learns Amy's going to be Mrs. Claus in the local Christmas celebration, he volunteers to be Santa so he'll finally have the chance to introduce himself. Even more than that, he'll use this opportunity to shower her with presents.

Amy's been receiving all kinds of Secret Santa gifts at work -- and she has no idea who her secret admirer is. She wishes he'd make himself known so they can go on a date, though, because being a newcomer in close-knit Painted Barrel, Wyoming, is pretty lonely. When her flaky landlord claims he's the gift giver…it's not quite the bachelor Amy had in mind. However, she's doubly shocked when gruff newcomer Caleb Watson crashes her date and insists he's really the one leaving her presents.

Amy's not sure what to think. Caleb's never indicated that he likes her, much less wants to date. Can he prove to Amy he's not just the perfect Santa to her Mrs. Claus, but the man of her dreams?
---
What do you think about this review?
Comments
No comments posted.

Registered users may leave comments.
Log in or register now!