"A lovely, romantic tale... interesting introduction to a new series!"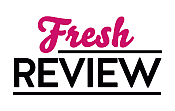 Reviewed by Sandra Wurman
Posted October 15, 2020

Romance | Romance Western | Romance Suspense
SILVER CREEK FIRE is the first book in a new series by Lindsay McKenna. As usual, Lindsay McKenna leads us down a path that is laden with twists and turns at unexpected times. SILVER CREEK FIRE starts out looking rather benign and then the intrusion of complications, greed, and avarice turns what begins as a simple tale of searching for a new safe beginning into something quite different. . .
The Flying Goose Ranch is a wondrous place envisioned by people that deeply care for the land and its history. It is a family-owned ranch that has provided well for several generations. Logan Anderson is the current owner. Logan understands how rich his property is in so many ways. Not the least the fact that it sits on a considerable amount of oil. Not something Logan is really interested in but he is not naïve. Logan knows there is great interest in his land from someone who wants that oil and isn't above using dangerous methods to acquire it.
Logan is heir apparent to the ranch and takes it seriously. For several years it has been the sole focus of his life. Early tragedy prevented Logan from seeking out any real relationship but when Lea Ryan enters the picture that focus will change. Lea is a master woodcarver. Logan's home, buildings, and furnishings were built from the trees on the Flying Goose Ranch. Logan knows these century-old items need repair and commissioned Lea.
Lea is more than just an artist. She has a generous and loving, but troubled, soul looking forward to her job on the ranch as a way to restart her life and give her a sense of security. This job is the first step outside her parents' home. It is a large step and one of many.
SILVER CREEK FIRE is designed to be an introduction to this community of ranches, most handed down from generation to generation. With that ownership comes a great deal of tradition and responsibility. As in all life, there are changes and challenges. Some are natural and some come from within this thriving community and others from outside forces. We immediately see forces that are affecting the general well-being of these ranches and its inhabitants.
Lindsay McKenna generously explains the history of this place mostly created from within her imagination. She envisioned a ranch that had been designed generations ago by people who respected the land and its riches. Folks that planted with the future of the ranch and its inhabitants in mind for years to come. The world of Logan Anderson and his family seems rather unique to those of us that are city dwellers.
So, welcome to the Silver Creek series. SILVER CREEK FIRE by Lindsay McKenna touches many bases. Lea and Logan are warmhearted wonderful characters and the supporting cast is well-developed. SILVER CREEK FIRE illustrates this author's love of people and nature through a lovely romantic tale.
SUMMARY
New York Times bestselling author, US Navy Veteran, and genre pioneer Lindsay McKenna combines pulse-pounding suspense with the romance of a contemporary Western for the first installment in her highly emotional, engrossingly swoon-worthy Silver Creek series.

Love's flame burns bright...

Leanna Ryan's hometown in coastal Oregon has been her refuge ever since a traumatic event during her teens. But over time, even the safest harbor can start to feel more like a prison. That's why Lea, a master carpenter and wood sculptor, is moving to Wyoming, a place whose rugged beauty has long captured her imagination. The scenery around Silver Creek is as stunning as she hoped, and her new employer, Logan Anderson, is generous and fair, though his eyes reveal a sadness she recognizes all too well.

Logan immediately knows he can trust Lea with his Wild Goose Ranch remodeling project. Her skill, her dedication—they're as appealing to him as her unaffected beauty. But he has other reasons for unease. There have been disturbing events around the ranch. Then Lea's car is rammed in a hit and run. Logan has already lost so much; now he fears he's jeopardizing not only his property, but Lea too. His dream is to convince Lea to make Silver Creek her home—but first, he'll have to keep her safe...
---
What do you think about this review?
Comments
No comments posted.

Registered users may leave comments.
Log in or register now!