"The outcome of this epic will depend on all of us"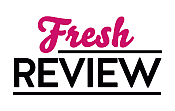 Reviewed by Clare O'Beara
Posted October 15, 2020

Regular readers of the future-set stories of climate change, economics, and human ingenuity which characterise Kim Stanley Robinson's major works, will be keen to pick up his latest opus. A surprise for me as an Irish person is to meet Mary Murphy, the head of Swiss-based Ministry for the Future, who loosely resembles Mary Robinson, Ireland's former President and UN Commissioner on Refugees. She is in this position because this Mary is so nice that nobody could hate her.
In 2023, Frank May, an aid worker, is the sole survivor from a town near Lucknow struck by a disastrous Indian heatwave. Wracked by survivor's guilt and desperate to stop the whole world from going the same direction, Frank changes his passport and abducts Mary Murphy temporarily, to explain to her that diplomacy and polite requests to central bankers are not enough.
What will be enough? Well, this narrative proposes several strategies that are not fully explained, all of which are temporary (like the Indian response which is immediately to drop sulfur from airplanes for months in order to cloud the skies) or impossible to scale up sufficiently (like pumping out meltwater from under glaciers so the glaciers can't slide as fast). Some shady actors or dark agencies also carry out terrorism with mini-drones or stealthy assassins, India coming to the fore. The world's anti-terrorist agencies seem strangely unable to end the week-long hostage situation, which interrupts the Davos economic forum.
We also meet the people around the changing world through a series of vignettes, from a climate refugee trying to get into an over-full Europe, to a polar researcher drilling through ice, and a factory-fishing boat slave. Really, the main characters do little more than lead us from one scene to another in like fashion, and the short chapters are just as likely to include memos about a meeting or a lecture on blockchain or economics. By the way, economics has never been called a cheerful subject. Among other comments, Professor Robinson tells us runaway capitalism is strip-mining the world and its peoples to benefit an ever-shrinking number of mega-rich people who buy central banks and governments to create laws for their own benefit. And he tells us this is happening now, and the certain outcome will be a North Pole bare of summer ice by 2035, floods in cities, and the mass extinction of the major wildlife species we once loved.
The Mars series of the last century was full of energy and hope because humans were applying their ingenuity to building a better world, even if it was on another planet. If you enjoyed the tale of a flooded NYC in NEW YORK 2140, this broader work by Kim Stanley Robinson is more of the same, without the same level of character, action, or involvement for me, which I think is due to the chapters being short and disconnected. We need a strong character to feel for and support, but get many points of view and facts. Maybe this is the lesson of THE MINISTRY FOR THE FUTURE; the world as we know it will not be saved from climate change and biodiversity loss by any hero, nor will there be a single cad to boo and blame. The outcomes will depend on all of us.
SUMMARY
From legendary science fiction author Kim Stanley Robinson comes a vision of climate change unlike any ever imagined.

Established in 2025, the purpose of the new organization was simple: To advocate for the world's future generations and to protect all living creatures, present and future. It soon became known as the Ministry for the Future, and this is its story.
The Ministry for the Future is a masterpiece of the imagination using fictional eyewitness accounts to tell the story of how climate change will affect us all over the decades to come. Its setting is not a desolate, postapocalyptic world, but a future that is almost upon us -- and in which we might just overcome the extraordinary challenges we face.
It is a novel both immediate and impactful, desperate and hopeful in equal measure, and it is one of the most powerful and original books on climate change ever written.
---
What do you think about this review?
Comments
No comments posted.

Registered users may leave comments.
Log in or register now!