"A cunning and intricate tale creating a satisfying reading experience!"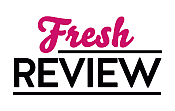 Reviewed by Karen Siddall
Posted October 15, 2020

Augusta "Gus" Monet's life is going nowhere. Orphaned at eight, she was sent to live with her distant and uninvolved invalid great-grandmother, Rose, who promptly relegated her to the care and concern of a boarding school and left to spend holidays and breaks there alone. Entirely off her great-grandmother's radar, when Gus turns 17 and graduates, she leaves school for Toronto, taking up with Lars, a street-wise and, ultimately, abusive thug, rather than return to "home." Three years later, Gus is surprised when Rose's caretaker tracks her down to let her know Rose has passed away and Gus needs to come home to handle things.
Gus jumps at the chance to escape her current situation and returns to Ottawa to discover Rose had left her everything – her house, her car, her debts, and the dog, Levi, that had come with Gus when she had been dumped on Rose's doorstep. Her arrival also brings back many old memories of her childhood with her RCMP detective mother, Shannon, and her mother's sudden death under unexplained circumstances.
Gus settles into Rose's house while she tries to decide what to do next; she must sell the house to close Rose's estate and final debts when she uncovers an old box containing the few personal possessions she'd had at home at the time of her mother's death. Hidden among those items are photos, newspaper clippings, and other papers related to the final case her mother was working on when she died.
Gus remembers her mother's obsession with this case, especially the Polaroid of the little girl in her ballet slippers and pink tutu. As she examines the materials, she realizes that her mother had to have hidden these items for Gus to find. Gus believes that they will lead her to untangle the clues and reveal the truth behind her mother's suspicious death.
Author Katie Tallo has crafted a cunning and intricate tale creating a satisfying reading experience rife with eerie, creepy moments, as well as hope and resolution. There is a dreamy, foggy feel to the story at times as Gus gains her footing in the here and now, remembering events she'd repressed or just didn't understand as a child. It was engrossing to watch her shake off her tragic history even as she deep-dives straight into that past to uncover long-held secrets and bitter betrayals.
While retracing her mother's final footsteps, Gus goes to the abandoned town of Elgin, off-limits, and restricted to visitors since its destruction and contamination by an explosion five years before the current timeline. With its sinkholes, toxic odors, ashes, abandoned buildings, and nature reclaiming the surroundings and streets, the author has created a truly eerie and disquieting setting for Gus to explore and try to come to grips with what occurred there.
DARK AUGUST is an absorbing story that I didn't want to put down. Initially, an unlikely heroine, Gus turned out to be a likable and engaging character, someone that I really wanted to see succeed. The story has twists and turns that surprised me and had me even more invested in Gus getting to the bottom of things. I recommend this book to thriller readers and those that enjoy an excellent keep-you-guessing mystery.
SUMMARY
An electrifying, page-turning debut about a young woman haunted by her tragic past, who returns to her hometown and discovers that there might be more to her police detective mother's death—and last case—than she ever could have imagined.

Augusta (Gus) Monet is living an aimless existence with her grifter boyfriend when she learns that her great grandmother—her last living relative—has just died. Ditching her boyfriend, Gus returns to the home she left as a young girl. Her inheritance turns out to be a dilapidated house and an old dog named Levi. While combing through her great grandmother's possessions, Gus stumbles across an old trunk filled with long-lost childhood belongings. But that's not all the trunk contains. She also discovers cold case files that belonged to her mother, a disgraced police detective who died in a car accident when Gus was eight. Gus remembers her mother obsessing over these very same documents and photographs, especially a Polaroid of a young ballerina.
When Gus spots a front-page news story about the unearthing of a body linked to one of the cold case files from her childhood trunk, she can't resist following her mother's clues. As she digs deeper, determined to finish her mother's investigation, her search leads her to a deserted ghost town, which was left abandoned when the residents fled after a horrific fire. As Gus' obsession with the case grows, she inadvertently stirs up the evils of the past, putting her life in danger. But Gus is undeterred and is committed to uncovering long-buried secrets, including the secrets surrounding a missing geology student, the young ballerina in the Polaroid, a prominent family's devastating legacy, and a toxic blast that blew an entire town off the map.
But is Gus ready to learn the truths that culminated on one terrible August night, more than a decade earlier, when lives were taken, and secrets were presumed buried forever…?
Dark August introduces a bold new voice and will leave readers guessing until the final startling conclusion.
---
What do you think about this review?
Comments
No comments posted.

Registered users may leave comments.
Log in or register now!