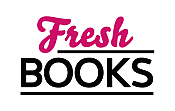 Get a great read for October
"A fabulous fun read, with quirky characters, and a dash of angst mixed in with the romance!"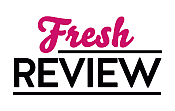 Reviewed by Miranda Owen
Posted October 11, 2020

THE TWELVE DATES OF CHRISTMAS by Jenny Bayliss is a standalone holiday-themed contemporary romance set in England. Kate Turner is a convincing mix of romantic and pragmatic. At her BFF Laura's urging, she's signed up for a dating program billed as "the twelve dates of Christmas", with twelve different dates leading up until Christmas. The main meeting site – Blexford Manor – is convenient because it's in Kate's neck of the woods and Laura works there. The dates themselves are an entertaining mix of amusing and atrocious, and I like Kate. For me, Kate is easy to relate to and sympathetic rather than whiny. As Kate embarks on her strange yet fabulous dating journey, she gets support and commentary from her friends Laura and Matt. Kate has known Matt forever, and the details of the history between them slowly trickle out as the story progresses.
Kate goes on these dates with an open mind but pinning all her hopes on them to be successful. She is an artist and her career in design enables her to divide her time between London and her small village – getting the best of both worlds. She also has a long-term game plan for her personal life, and the prospect of children – if this enterprise doesn't pan out. Both the main and secondary characters are realistically flawed – except for two or so total creeps Kate gets paired up with. Kate has a sense of humor and self-sufficiency that make following her journey enjoyable. Because the story is told exclusively from Kate's perspective, it creates a feeling of intimacy and comradery between her and the reader. It also helps keep the identity of who Kate winds up with at the end a little bit of a surprise, since the reader isn't privy to the other person's feelings.
THE TWELVE DATES OF CHRISTMAS is a fabulous fun read, with quirky characters, and a dash of angst mixed in with the romance. The latter section of this book goes in a direction that was a slow and surprising build from the initial few chapters. The ending is satisfying, and I like how Kate stuck up for herself and maintained her self-respect, as well as her friendships, throughout. I look forward to reading Jenny Bayliss' next book.
SUMMARY
Warm, funny, and oh-so-relatable, The Twelve Dates of Christmas by Jenny Bayliss is an uplifting festive romantic comedy, for all those who loved One Day in December.

On the first day of Christmas, a dating app offered me
Twelve tailored chances for perfect harmony . . .

Kate Turner is happily single – a bit too happily, in fact. Since returning to her hometown of Blexford, a sleepy village where everybody knows each other, and between catching up with her oldest friends Laura and Matt, a flourishing career as a fabric designer, and taking care of her beloved dad, love hasn't really had a look in.

But Kate does love Christmas. So when Laura insists she signs up to the Twelve Dates of Christmas, a brand new dating app service, she doesn't need too much persuading. Twelve perfect festive dates with the area's most eligible men – who could say no?

Amongst the twinkling lights and over hot chocolates and glasses of red wine, romance is easy to find. But with each date, Kate learns more about the men, and even more about herself.

As the big day approaches, Kate's left wondering – is it really the season for true love, or will this Christmas be the coldest yet?
---
What do you think about this review?
Comments
No comments posted.

Registered users may leave comments.
Log in or register now!