"Perfect cozy mystery with a touch of spookiness"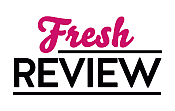 Reviewed by Debbie Wiley
Posted October 11, 2020

Avery Morgan is excited about the challenge her new job presents at the Portage Path Women's Club. Well, excited for everything except dealing with the prickly and rude president of the club, Muriel Sadler! Avery has her hands full as the Portage Path Women's Club is struggling in more ways than just a nasty tempered president and reduced membership. A recent fire in one of the rooms has a restoration project starting, the maintenance and lawn man was fired, and the kitchen grill isn't working properly. Things are about to get even more dicey, however, as Muriel is murdered and everyone is a suspect. Can Avery help uncover the murderer with the help of a ghost?
HAUNTED HOMICIDE is the first book in the Haunted Mansion series and what a fun start to the series! I didn't realize Lucy Ness was a pseudonym for an author I already like until I went looking for more books by her after finishing HAUNTED HOMICIDE.I can't wait to see where she takes us in future books in the series as the characters are a hoot!
And speaking of the characters… I love Avery! She's smart, determined, and a hard worker. I love that she jumps right in to get even seemingly menial tasks done as she recognizes that her role as the manager also makes her part of a team. She's a sharp contrast to Muriel who clearly likes being in charge and bossing others around. We have two potential love interests and I like that Avery isn't just swooning mindlessly over either one, and I'll be curious to see where Lucy Ness takes these developing relationships in future books. No spoilers, but I definitely have a favorite member of the Portage Path Women's Club and I hope to see her play a more prominent role in the Haunted Mansion series!
The ghost aspect is just sheer fun! I love Clemmie Bow and her character adds a nice touch to HAUNTED HOMICIDE. Her backstory is heart wrenching, but Lucy Ness ensures we don't dwell on the sadness of her story. Avery's own back story when it comes to all things paranormal is intriguing and I hope we get to meet mysterious aunt at some point.
HAUNTED HOMICIDE is the perfect blend of cozy mystery and ghost story. Lucy Ness does a marvelous job at character development, even making most of the wealthy ladies of the Portage Path Women's Club quite likable despite the exclusive nature of their club. Halloween is just around the corner and HAUNTED HOMICIDE is the perfect cozy mystery for readers who want a touch of spookiness.
SUMMARY
Avery Morgan has been hired to breathe new life into the Portage Path Women's Club, but first she'll have to deal with a dead body and a meddling ghost.

Avery Morgan has had a harrowing first week on the job as manager of the Portage Path Woman's Club. Not only is she in charge of a grand old home with a mountain of maintenance problems and scheduling nightmares--thanks to a recent fire in the Marigold meeting room--but she's also got Muriel Sadler to deal with. Muriel is the current president of the club, the one "nay" vote when the rest of the board voted "aye" to hiring Avery.

After a morning of dealing with another one of Muriel's snits and a meeting with the delicious and delightfully unsettling Ben Harkness, who will be handling renovations in the fire-damaged portions of the house, the last thing Avery needs is for one of the fuses to blow. Again.

She grabs her handy flashlight and heads into the basement, where she stumbles across Muriel's body. She also stumbles across an unexpected helper, Clemmie Bow, the ghost of a young woman who was accidentally killed in the building almost a hundred years ago.

Together Clemmie and Avery are determined to solve Muriel's murder before the killer sends Avery to join Clemmie on the other side.
---
What do you think about this review?
Comments
No comments posted.

Registered users may leave comments.
Log in or register now!