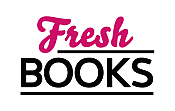 Grab your best read in March!
"A charming love story with a skittish Scottish lass and a charismatic country lad!"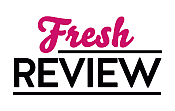 Reviewed by Miranda Owen
Posted October 10, 2020

Romance Comedy | Romance Holiday
A HIGHLANDER IS COMING TO TOWN is the third book in Laura Trentham's "Highland, Georgia" contemporary romance series. This book is probably my favorite in this series – largely because of the hero. The story is told is alternating perspectives, which is good for readers, since the heroine keeps a lot hidden from the other characters. Claire Smythe was, up until very recently, the Scottish lead singer of a rock band. Now she is a companion/housekeeper for the elderly yet feisty Ms. Meadows. Holt Pierson is a local country lad and resident hottie who is bewitched by Claire. Holt's interest doesn't work for Claire since she's trying to keep a low profile in town. Her reasons for hiding are gradually revealed over the course of the story.
I generally prefer characters who are straightforward and open, so I was slow to warm to Claire with all her secrets. Eventually she grew on me as more of her personality and motivations are revealed. I adored Holt instantly. Holt is charming without seeming obnoxious or too aggressive. Although he gets a bad rap from Ms. Meadows because of his dad's dealings with her, he soon proves to her and to Claire that what a good guy he is and how handy he is to have in a tight spot. I'm glad Laura Trentham doesn't have the cliché huge betrayal scene that would normally pop up because of Claire's secrets. Holt and Claire have vastly different backgrounds, but they find that they are equally lonely. The more time she spends in Highland, and in Holt's intoxicating company, Claire begins to open herself up to different options for her life. Holt slowly earns her trust as he earns her love. The chemistry between these two characters, and the sexual tension, is amazeballs and makes the evolving romance so much richer.
A HIGHLANDER IS COMING TO TOWN is a charming love story with a skittish Scottish lass and a charismatic country lad. The townspeople made interesting supporting characters and unexpected friends for Claire. There is a happily ever after at the end of A HIGHLANDER IS COMING TO TOWN, but the author and the characters will surprise you – in a good way. I wouldn't mind reading about Claire's cousin in a future book. I look forward to reading Laura Trentham's next book.
SUMMARY
The third book in the Highland, Georgia romantic comedy series from Laura Trentham, A Highlander is Coming to Town, full of love, laughs. . . and highlanders!

You better watch out. . .

Holt Pierson is dreading Christmas. His parents absconded to Florida for the season and left him to handle the family farm which will be his one day--whether he wants it or not. Driven by duty, Holt has always followed the path expected of him. But lately, he's been questioning what he wants and where he belongs. Will assuming the responsibility of the Pierson farm make him happy or is there something--or someone--else out in the wider world calling to him?

To Claire Smythe, the Scottish lead singer of a touring band, Highland, Georgia, is the perfect place to hide . . . until a very handsome and deeply curious Holt begins to ask all the questions Claire doesn't want to answer. As Holt draws Claire out from under and into the fabric of small-town life, can Claire put the past behind her and embrace the unexpected gifts of the season--including the new and lasting love?

"Laura Trentham creates a romance that is both extremely sensual and phenomenal."
--Fresh Fiction
---
What do you think about this review?
Comments
No comments posted.

Registered users may leave comments.
Log in or register now!