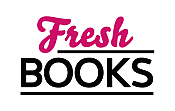 New Year, Great reads for January 2021
"Beautiful coming-of-age stories through various viewpoints and characters. . ."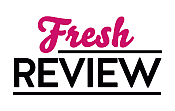 Reviewed by Kishor Rao
Posted October 7, 2020

We rarely get to see the other side of the story. There are numerous gut-wrenching stories about the ill-treatment of the LGBTQ+ community, but I have never come across such a fine piece of high literary merit as UNDER THE RAINBOW penned by the wonderful Celia Laskey.
Big Burr, Kansas has been named as one of the most homophobic towns in the USA, and to transform the people of this town, a task-force consisting of people with a variety of sexual orientations is sent to Big Burr on a 2-year mission. Thus begin the beautiful coming-of-age story narrated through various viewpoints and characters. UNDER THE RAINBOW is not one story but an assortment, each giving a brief account of their life before and after the task-force came knocking on their door. There is a middle-aged man, married and with a kid who thought marrying a woman might suppress his illogical fantasies to be with a man. A religious woman who strongly believes two people of the same sex being together is no less than sin and is ready to do anything to drive this Satanists away from her pure abode. A teenager who cannot express his 21st-century views. A divorcee whose wife has left him to be with another woman.
Each story has the same broader theme that the task-force has come and is trying various activities to know and understand the thoughts of the people living there. Except that it can be read as a short-story and every one of them has a moral to offer. Be it being true to oneself, displaying fundamental courtesies, to be humane regardless of a person's sexual preferences, or to accept people for who they are. . . These are not values that should have to be reminded again and again, but we do seem to forget them frequently. The stories cover a wide spectrum of possibilities and try to reflect today's society in its truest form. A daughter of a lesbian doesn't necessarily have to be a lesbian and she might go through the same feelings to come out as straight. A 90-year-old woman can be more accepting and learns the new pronouns than her more "modern" son.
I loved this set of stories. I liked each character, their struggle, their thoughts, their anxious and fish-out-of-water hearts, and souls. I am grateful to have read under THE RAINBOW by Celia Laskey and urge everyone else to read it as well.
SUMMARY
Big Burr, Kansas, is the kind of place where everyone seems to know everyone, and everyone shares the same values-or keeps their opinions to themselves. But when a national nonprofit labels Big Burr "the most homophobic town in the US" and sends in a task force of queer volunteers as an experiment-they'll live and work in the community for two years in an attempt to broaden hearts and minds-no one is truly prepared for what will ensue.

Furious at being uprooted from her life in Los Angeles and desperate to fit in at her new high school, Avery fears that it's only a matter of time before her "gay crusader" mom outs her. Still grieving the death of her son, Linda welcomes the arrivals, who know mercifully little about her past. And for Christine, the newcomers are not only a threat to the comforting rhythms of Big Burr life, but a call to action. As tensions roil the town, cratering relationships and forcing closely guarded secrets into the light, everyone must consider what it really means to belong. Told with warmth and wit, Under the Rainbow is a poignant, hopeful articulation of our complicated humanity that reminds us we are more alike than we'd like to admit.
---
What do you think about this review?
Comments
No comments posted.

Registered users may leave comments.
Log in or register now!