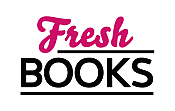 Get a great read for October
"This YA fantasy contains a romance, if the characters can survive that long"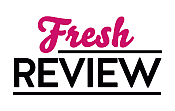 Reviewed by Clare O'Beara
Posted October 5, 2020

Young Adult Adventure | Young Adult Fantasy
This fun fantasy quest story lets us examine the concept of the Other, and what it means to be human. A young adult warrior completing her training with sword and bow, Ivy Archer knows she's the equal of all the young men in her class. But she gets sideways looks and snide remarks, because she looks different. Her late mother came from someplace in the mist of fairy tale, WHERE THERE BE HUMANS.
Gob Hollow is a goblin town. Get that straight from the outset. The market stalls sell rotting fruit and entrails. A half goblin belongs here but the human is a mythical beast, much like James Thurber's unicorn. Maybe Ivy is half elf or something. Only, her dad says her mother was a beautiful goblin. Right. Pudge, Ivy's best friend, doesn't care as he and Ivy get into scrapes, but the handsome prince Darius quite likes Ivy and arranges to get caught kissing her in the castle book stacks one night. What a mess. Ivy wants to be sent on a quest with the best young warriors, but she's not selected. That means when the expedition limps home bleating of trolls, kidnap and dastardly humans, Ivy and Pudge are the only ones left to send.
I had a good time reading this YA fantasy adventure. I did wonder why the setup to Ivy's quest was taking so long, but it made sense when the quest turns out to be about rescuing those caught in the initial ill-fated expedition. We see secrets revealed which are not a surprise to longtime fantasy readers, but do come across differently from the Other point of view.
Tribes always sought to dehumanise other tribes before going to war on them, in the past, which was easier before we had general access to written and visual accounts. The people in this fable live a sea apart from those humans, meeting the odd seafaring elf or dwarf, hearing ominous accounts of trolls. Of course, their customs differ. But they're not so unalike. One set has green-grey skin and pointy ears. If you enjoyed The Goblin Emperor last year, you'll have a good idea of some qualities goblins may possess. Ivy for sure is a brave girl, idealistic with youth, loyal to a fault, sensitive to the hurts of others, disliking gossip. What's not to like? Rebekah L. Purdy is a lifetime fantasy fan from Michigan and as well as some army experience, she's brought a female viewpoint and a clever role reversal to WHERE THERE BE HUMANS. She has previously written contemporary romances, so there's a romance at the core of this fantasy… if the characters can survive that long.
SUMMARY
Sixteen-year-old Ivy Archer is arguably the best warrior-in-training Gob Hollow has ever seen. Yet everyone—except her best friend she suddenly has other feelings for—looks down on her because she's only half-goblin, with no idea what the other half is. She's always suspected it might be human.

But humans, she's been told, aren't real. They're only creatures of myth.

When the prince of their kingdom is taken for ransom, it's Ivy's big chance to prove her worth. And when she learns his captors are human, the rescue mission becomes personal. The stories were clearly wrong, and now she has a chance to find the truth about her lineage, as well. If she survives…

With a small band of warriors at her command, including her best friend turned crush that's getting harder to hide, Ivy sets out to find the prince and her human family. But the answers lie within secrets and conspiracies that run far deeper than she ever imagined.
---
What do you think about this review?
Comments
No comments posted.

Registered users may leave comments.
Log in or register now!