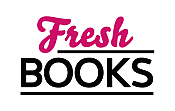 Books to enjoy in May! Let your reading blosson!
"Can they save each other?"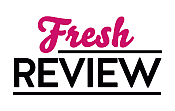 Reviewed by Annetta Sweetko
Posted October 5, 2020

Five years after Adare saved Grace in an unusual mating he finds himself at a loss. He had given her as much freedom as he could, but his vampire honor for a mate will not let her go, besides being an enhanced female and one of the "keys" she is his - the GUARDIAN'S GRACE.
Grace Cooper was in a coma, that was very mysterious to begin with, she was saved by Adare O'Cearbhaill mating her. It was a mere bite and brand, no sex, but it seemed to work as she came out of the coma. Her memories are gone, but she knows that she isn't going to be tied to the cranky Highlander vampire. The Fates do not rule her just because she has a funny shaped birthmark. Besides, the last thing she wants is an honor bound mate - she deserves more - doesn't she? It might be for naught anyway, instead of getting stronger toward immortality, she may be reverting back to human, and she might take her mate with her.
Wow! What a way for author Rebecca Zanetti to take us back into her Seven! GUARDIAN'S GRACE is Adare and Grace's story, but it is so much more. Five years have past but they continue to bicker and fight as she refuses to accept his claim. He is torn wanting to set her free but knowing he cannot, yet not understanding why until he realizes that she is in danger. There is a lot of guilt, misunderstandings and misgivings that have to be worked out for this couple to have their HEA.
Ms. Zanetti is well known for her explosive Dark Protectors world and the Seven are part of that world. They are a secretive group of men, who defied the Realm and laws to protect the world. Part of their job is to find and protect enhanced women who are wanted by the Kurjan as mates and the evil Ulric wants for their power. Now, however, due to some shenanigans from a past shifter lover of Adare's the shifters know about the Seven and have split from the Realm and other groups might follow, leaving the Seven on their own. I, for one, cannot wait to see how Ms. Zanetti untwists this tangle.
Parts of GUARDIAN'S GRACE will have you in tears especially when the three young friends (Libby, Holly and Pax) are separated with all the shifters leaving. You will also wonder about the return of the Dream World, which has played a major part in these stories and what exactly is up the sleeve of Pax's new guardian who seems to be very much anti-Seven.
GUARDIAN'S GRACE is a fantastic, funny and heartbreaking, action packed, romance, that just happens to be filled with fights and explosions that will have readers holding on for dear life, then wanting to do it all again.
SUMMARY
Duty—or desire?

Vampire soldier Adare O'Cearbhaill's default setting is cranky. Or irritated. Or down-right hostile. Still, as a Highlander of honor and duty, he stepped up to save an enhanced and special human female by mating her—with merely a bite and a brand. The last person he wants in his life is a fragile human, yet he can't get her out of his mind as she regains her strength before taking off for parts unknown. And when he discovers she is in danger, nothing can stop him from hunting her down—whether she likes it or not.

There's only one way to find out . . .

Photographer Grace Cooper has had it with vampires, demons, and the rest of an immortal world she was happier not knowing about. She also doesn't believe she's destined for some great battle because of an old birthmark. Forget the fact that her mate is the sexiest thing on two stubborn feet, or that her brand is fading along with her health. She'll handle things on her own—until an old enemy reappears and she learns the only way to stay alive is to actually mate, wild sex and all, with that ripped and dangerous Adare—a powerful, captivating Highlander who demands nothing less than everything . . .
---
What do you think about this review?
Comments
No comments posted.

Registered users may leave comments.
Log in or register now!