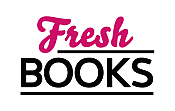 April showers are here, settle with a great read!
"A Not So Merry Christmas"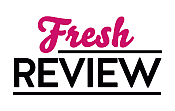 Reviewed by Alison Ellis
Posted October 5, 2020

Holiday | Mystery Private Eye | Mystery Woman Sleuth
In the quaint town of Rudolph, New York the Christmas spirit is always on display. Known as Christmas Town every shop in Rudolph has some association with the holiday. Merry Wilkinson owns Mrs. Claus's Treasures, a one-stop-shop for all your decorating and handmade toy needs. With Christmas closing in, Merry is looking forward to some much-needed downtime after the hustle of the season. When Luann, an old classmate of Merry's asks for some decorating help with her upcoming wedding, Merry can't say no. But when Luann moves the wedding up months earlier, Merry is frantic. Luann is a force to be reckoned with and "no" isn't in her vocabulary. Merry has to grit her teeth and forge ahead. Squeezing in a wedding menu appointment in her already crammed holiday schedule isn't ideal, but Merry agrees, if for no other reason than to get Luann off her back. Tragedy strikes moments before their scheduled appointment when Luann's fiancé is found dead, and Merry's brother is the first one to find him. Not in their family's favor…her brother and Luann used to be an item back in high school. Now Merry is adding sleuth to her holiday to-do list and hoping to make it to the New Year alive.
DYING IN A WINTER WONDERLAND has to be one of the most picture-perfect cozies on the market today. Set in an idyllic small town where Christmas is always on display it exudes warmth and coziness. This installment of the Year-Round Christmas mystery series is, in my humble opinion, the best one yet. I appreciate Ms. Delany keeping the relationships real. From employee issues to family bonds that weather any storm, we can all relate to having those imperfect moments. One of the other main characters, Merry's dog Mattie, is a personal favorite of mine. As a once-upon-a-time Saint Bernard owner, I always get a good chuckle at his shenanigans and demeanor. The plotline flows easily and is expertly written to keep readers engaged from beginning to end. Just when you think you have the murderer pegged, a new twist throws you off and we are sent back to square one.
DYING IN A WINTER WONDERLAND is book five in this series and what a treat it was to visit Merry in Christmas Town again. For those new to this series, it is not necessary to go back to book one, you can dive right into this one and get caught up in no time. I would recommend starting at book one only because this series is one of the best cozy mystery series I have had the pleasure of escaping to.
SUMMARY
In the town of Rudolph, New York, the Christmas season should make spirits bright, but as the year comes to an end, so does a life, in the fifth installment of this charming cozy mystery series.

Christmas has arrived in Rudolph, New York, and Merry Wilkinson is looking forward to a much needed rest. But before that can happen, Luanne Ireland walks through her door. Luanne had asked Merry to help make decorations for her wedding, but has suddenly moved the wedding months earlier and is now demanding that everyone follow her lead, regardless of the cost.

But that cost is much higher than anyone anticipated. When Luanne's fiancé is found murdered at their proposed wedding venue, Merry resolves to restore peace and calm to the community of Rudolph. But the closer she gets to the killer, the more personal the case becomes, and Merry begins to worry that a death knell could ring in the New Year.
---
What do you think about this review?
Comments
No comments posted.

Registered users may leave comments.
Log in or register now!