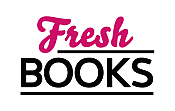 April showers are here, settle with a great read!
"An international ghost story to kick off the spooky season"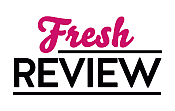 Reviewed by Laura Mueller
Posted October 5, 2020

Lexi has just gotten dumped and ushered very unceremoniously out of her shared residence with her long-time boyfriend. Finding herself newly and unexpectedly homeless, and with a bag of the less-than-essentials (a toaster, can opener, and pair of socks), she boards a train using her now-ex's boarding pass and thinks about where she can stay and where she'll go next. Much to her luck, Lexi hears Sophie Hallerton talking with her friend in the row of seats ahead about the nannying job she'll be applying to in Norway. From there, C.J. Cooke's THE NESTING takes flight as Lexi seizes an opportunity to commit some well-intentioned identity theft, ultimately landing in Norway, taking care of prominent architect Tom Faraday's children as he works to build a sustainable home in a cliff overlooking a fjord.
Cooke's release of THE NESTING is aptly timed – the weather is getting cooler, the days shorter, and the mood spookier and more festive as Halloween approaches. This unique and contemporary Gothic thriller is a perfect companion for a roaring fire, warm blanket, and cup of hot cocoa. Cooke organically weaves beautiful imagery of nature's wonders and commentary on sustainability and preservation of our earth into a tale that includes death under questionable circumstances, grim Norse folklore that may or may not be coming to life, and a household of multiple suspicious and strange adults with hidden sorrows and motivations. THE NESTING is told from past and present perspectives that ultimately converge in an ending that will delight thriller and supernatural fiction fans alike.
Readers may find this story to have a fast-paced start and whip-smart ending with a plot that advances somewhat slowly and repetitively midway through the novel. Cooke tells this tale from multiple different characters' perspectives but misses an opportunity to make that impactful by shining a light on their backstories and histories. A few critical turning points in THE NESTING ultimately seem unnecessary or extraneous and remain unresolved at the story's conclusion, which is a bit disappointing.
On the whole, if you're looking for a ghost story with a fresh and relatable twist, don't miss out on C.J. Cooke's THE NESTING. You'll find yourself both suspending your disbelief, rooting for a variety of fractured-but-likeable characters, and wondering when you can take a trip to Norway yourself to drink in all the beauty that this tale helps you vividly imagine.
SUMMARY
The woods are creeping in on a nanny and two young girls in this chilling modern Gothic thriller.

Architect Tom Faraday is determined to finish the high-concept, environmentally friendly home he's building in Norway—in the same place where he lost his wife, Aurelia, to suicide. It was their dream house, and he wants to honor her with it.

Lexi Ellis takes a job as his nanny and immediately falls in love with his two young daughters, especially Gaia. But something feels off in the isolated house nestled in the forest along the fjord. Lexi sees mysterious muddy footprints inside the home. Aurelia's diary appears in Lexi's room one day. And Gaia keeps telling her about seeing the terrifying Sad Lady. . . .

Soon Lexi suspects that Aurelia didn't kill herself and that they are all in danger from something far more sinister lurking around them.
---
What do you think about this review?
Comments
No comments posted.

Registered users may leave comments.
Log in or register now!