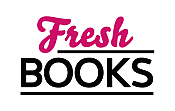 Giving thanks for reading in November
"A romcom with a kickass vampire heroine, a sensitive mortal hottie, and a little danger thrown in!"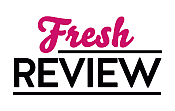 Reviewed by Miranda Owen
Posted September 27, 2020

IMMORTAL ANGEL is the thirty-first book in the "Argeneau" vampire series by Lynsay Sands. Ildaria Garcia is a woman with a complicated past that has forged her into somebody who is incredibly strong. Because of her tumultuous past, she can't help getting involved if she sees somebody who needs help, Especially if it's a woman in danger. In Montana, she got in trouble with the Immortal "powers that be" for basically being Batman and drawing attention to herself, and therefore other immortals. Rather than execute her, they shipped her out to Toronto for a restart. She winds up working for the very dishy, but decidedly mortal (yet friend and family to immortals) G.G. Guiscard. The bulk of this book focuses on Ildaria and G.G. getting to know each other and deal with their surprising mutual attraction.
Joshua James Simpson Guiscard, aka G.G., is a tall, green mohawk-ed, all-around nice guy, business owner, and the son of a woman who turned into an immortal. Seeing her transition scarred him and left him very reluctant to ever turn into an immortal himself. Until Ildaria walks into his life and works her way into his heart. Despite his rough exterior with his colorful hair, tattoos, and size, and occupation as a vampire nightclub owner, G.G. is a sweet and down-to-earth guy who is a great listener. He is exactly the kind of man Ildaria needs. Finding out he could be a possible life mate for her, when he is not inclined to give up being a mortal, is a definite wrench in the works. I love the banter between this couple, their chemistry, their patience with each other. Everybody around them offers advice about how to proceed with their relationship but, in the end, they go at their own speed. The sexy vibe comes after they've worked with and gotten to know each other better. There is some element of danger toward the end, but it doesn't go on for an extended period.
IMMORTAL ANGEL is a romcom with a kickass vampire heroine, a sensitive mortal hottie, and a little danger thrown in. This is my favorite type of story – when it's more relationship-focused. I like how G.G. wasn't judgmental when Ildaria revealed her past, and how they were both very accepting of each other the way they are. Lynsay Sands did a good job of balancing background info on the main characters with everything going on in the present. I look forward to reading Lynsay Sands' next paranormal romance.
SUMMARY
In a sizzling new Argeneau novel from New York Times bestselling author Lynsay Sands, a gorgeous mortal encounters his greatest temptation…
For almost two centuries, Ildaria Garcia has been on the run, a trouble magnet with a knack for taking down bad guys. Lately, her vigilante tendencies have drawn unwelcome attention to her fellow Immortals. Forced to relocate, Ildaria is supposed to lay low in a new town. Instead, she quickly entangles herself with six and a half feet of muscular, tattooed trouble.
Joshua James Simpson Guiscard, aka G.G., knows a lot about Immortals—enough to make him wary. Yet from the moment Ildaria walks into his club, he feels desire stronger than anything he's known. Accepting the fact that they might be life mates is disconcerting. But when her past catches up to them, G.G. faces a choice—confront his demons at last, or lose a passion that's hot as hell.
---
What do you think about this review?
Comments
No comments posted.

Registered users may leave comments.
Log in or register now!