"Not Your Typical Regency Romance Novel"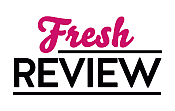 Reviewed by Carol Pennington
Posted September 24, 2020

Inspirational Historical | Romance Historical | Christian
THE LOST LIEUTENANT is a Regency romance novel depicting a commoner who becomes part of the nobility by decree of the Prince Regent. Evan Eldridge, the son of a minister, was fortunate to receive a very good education at the hands of his father. Nonetheless, his aspirations do not extend beyond serving in the Army. While on assignment, he inadvertently rescues the Prince Regent's godson. Evan was seriously injured and suffered memory loss surrounding the events of the heroic deed. Evan's greatest wish is to recover enough that he can return to his unit and continue in his service to the crown.
During his recovery period, he is surprised by a visit from the Home Secretary informing him that the Price Regent requests an audience with him. Imagine his shock when he appears before the Prince Regent and is bestowed the title of Earl of Whitelock as gratitude for his heroism. Ironically, he is more than a little disappointed that he will now be unable to return to the war and he feels a fraud as he cannot remember anything from his heroic act save from the fragmented recurrent nightmares. He is further thrown out of his element when the Prince Regent intervenes again to encourage him to ask for the hand of a duke's daughter in marriage.
To appease the Prince, Evan and Diana are married and journey to their new estate to ready it for a promised royal visit in a few short months. Having been unoccupied for a number of years, White Haven is in complete shambles. As Evan and Diana work together to restore the estate, their love for each other begins to blossom. Yet, to its detriment, they both harbor secrets and have thus far not been fully truthful with one another. Can they learn to trust one another and overcome the obstacles they will face in their future?
THE LOST LIEUTENANT by Erica Vetsch has all the elements of a good Regency romance: social class distinctions, debutantes, balls, fashion, marriages of convenience, nobility, romance, and a little mystery. The reader will find the social activities, witty conversation, gorgeous fashion, and delectable foods to be period specific and accurate. While not the main focus of the book, humor can also be found. While there is intrigue and mystery in the novel, it is rather superficial, yet enjoyable.
This novel differs from others in the genre in a couple of ways. First, the hero is common, not born into the aristocracy. Additionally, though brave, the heroine in the story is more demure and less spirited than usually encountered in the genre. Neither of these differences subtract from the quality of the novel, but rather give it a fresh face. Readers will find this to be a clean novel with no curse words or overt sex scenes. There is some violence in the book, but it is not overly graphic. Those who enjoy Regency romance novels will not want to miss this one.
SUMMARY
He's doing what he can to save the Prince Regent's life . . . but can he save his new marriage as well?
Evan Eldridge never meant to be a war hero--he just wanted to fight Napoleon for the future of his country. And he certainly didn't think that saving the life of a peer would mean being made the Earl of Whitelock. But when the life you save is dear to the Prince Regent, things can change in a hurry.
Now Evan has a new title, a manor house in shambles, and a stranger for a bride, all thrust upon him by a grateful ruler. What he doesn't have are all his memories. Traumatized as a result of his wounds and bravery on the battlefield, Evan knows there's something he can't quite remember. It's important, dangerous--and if he doesn't recall it in time, will jeopardize not only his marriage but someone's very life.
Readers who enjoy Julie Klassen, Carolyn Miller, and Kristi Ann Hunter will love diving into this brand-new Regency series filled with suspense, aristocratic struggles, and a firm foundation of faith.
Excerpt
"Tiens! Attrape bandit!"
Evan Eldridge bolted upright in his bed, his arm sweeping wide to fend off the advancing enemy, only to make contact with the bedside table and send a porcelain pitcher flying across the floor. The blankets wound around his legs, trapping him, and he kicked free, pain piercing his thigh like a bayonet. He lashed out again at the French soldier, shouting, "Get back!"
Sweat prickling his chest, his ribs pumped like bellows. Blinking, swallowing, he shook his head, trying to clear the panic and cobwebs. An orderly rushed down the ward, scowling. "What's going on here? This is a hospital, not a melee." He didn't wait for an answer, bending to pick up shards of pottery and mopping up spilled water.
No French soldier, no cannon fire, no smoke or broken, bleeding bodies. He wasn't on the battlefield of Salamanca. He wasn't fighting for his life.
He was in the hospital. Still.
"Sorry, bad dream," he muttered. It was as good an explanation as any, and partially true, though he didn't remember falling asleep. His heart hammered against his breastbone, and he forced himself to take slow breaths, willing the panic to recede. The dream had seemed so real, he could almost smell the burning gunpowder and hear the shriek of the cannonballs as they whistled through the air.
A bad dream that seemed to repeat every time he relaxed his guard and fell asleep.
Evan dragged his hands down his face. He couldn't admit what was really bothering him. He couldn't talk about the cold sweats, the panic, the nightmares, the memory loss, the flashes of anger, the sense of impending disaster that he carried constantly. If he breathed a word, he'd find himself on a one-way trip to Bedlam. He had hopes of getting out of St. Bartholomew's soon. If he landed in Bethlehem Hospital for the Insane, where others with his malady had been taken, he'd never get out.
He held his hands out flat, palms down. Tremors shook his fingers, and he had no power to stop them. Every sudden noise had him jumping out of his skin. Pulling a handkerchief from his dressing gown pocket, he wiped his temples. One would think, after enduring the sweltering heat of Spain, he'd be suffering from the cold of January in England, but the ward resembled a furnace today, though no one else seemed bothered. The soldier in the cot next to him lay under several blankets, and one of the orderlies stumped by, a coal hod banging against his leg as he went to feed the fire.
Evan rolled his neck, trying to ease the knots that had taken up permanent residence between his shoulder blades. Perhaps, if he could only get a decent night's sleep, this internal jangling might cease, but at the moment he felt like a box of musket balls that had been dropped from a height. Bouncing, rolling, scattering.
The French had a term for it. Vent du boulet. The wind of the bullet. A term for a soldier who heard bullets even when he wasn't under fire, someone who was losing his grip on reality. Evan had seen such men, vacant expressions, quaking muscles, jerking movements, unable to eat or sleep or cope with the world around them.
Evan feared that was happening to him. If he couldn't bring himself under control, he'd be thought unfit to rejoin his regiment, unfit for command—or worse, insane and in need of incarceration.
A familiar squeak drew his attention. The cart with the protesting wheel. Why didn't someone fix that? Every meal, the same thing, squeak, squawk, squeak, squawk, hailing the arrival of pathetic food grown cold in its journey from the basement kitchens to the ward.
"Morning." The porter removed the cover on the kettle and ladled out a bowl of pasty-looking slop.
"Gruel again?" Stuffing the handkerchief back into his pocket, Evan accepted the thick porcelain bowl and heavy spoon. What he wouldn't give for a slice of bacon or a piece of toast with butter.
"Doctor's orders." With a shrug, the porter moved on, squeak, squawk, squeak, squawk.
Evan lifted a spoonful of porridge to his lips, but at the monotonous taste of bland nothing, he let the utensil drop. It was ridiculous, him even still being in the hospital. His leg wound had nearly healed. He should be convalescing at his father's parsonage in Oxfordshire, where his mother could fuss over him, or at the company barracks, preparing to rejoin the Ninety-Fifth on the Peninsula. Six months since the battle and being shipped back to England was long enough to linger in a sick bed. In fact, compared to the others on the ward, those with amputations, blindness, burns, bullet wounds, Evan felt like a fraud. A few headaches and a nearly healed shrapnel wound in his left thigh were nothing.
Setting aside the bowl, he levered himself upright, tightened the belt on the dressing gown—a luxury his father had brought to him when Evan arrived at the London hospital—and began his slow, determined walk to the far end of the ward and back. The sooner he regained the strength in his leg, the sooner he could get back to his men.
"On the march again, sir?"
He stopped at the bed of Freddie Cuff, an infantryman with a cheeky grin. Freddie always had a quick word for everyone on the ward even though he had lost his right leg. The young man struggled to pull himself up in the bed, and Evan hurried to adjust pillows.
"How're you feeling?"
"Like I'll be joining you on your walks soon. Maybe we can have a race." Freddie's eyes twinkled. "Doc said he's going to fit me with a wooden leg as soon as this thing heals up enough." Waving at his abbreviated limb, he sighed. "Not much use for an infantryman with one leg though. Soon's I'm healthy enough, they'll discharge me. Then what am I going to do? I can't go home to my folks. They barely have enough to live on themselves. That's why I joined the army in the first place. No job, no training, no money." It was a question he posed daily, it seemed.
With a twinge of guilt, Evan patted Freddie's shoulder. "Something will come up. You just work on getting better so we can have that race." Freddie's condition, one shared by many veterans, made Evan more grateful than ever to have survived his wounds relatively unscathed and that he would be back in uniform soon. He, too, had joined the military because it was one of the few options open to him, and he'd found a home with his fellow soldier brothers, one to which he was anxious to return. Not to mention, there was still work to be done on the Continent that wouldn't be finished until old Boney was dead or behind bars.
After six laps of the ward, up from yesterday's five, Evan's legs trembled, especially the left. The fresh scar burned and ached where a battlefield doctor had dug out shrapnel and splinters, and later had reopened it to drain infection.
Evan didn't remember receiving the wound. He didn't remember anything about that day. And yet something drifted at the edge of recall, something important. Something urgent. Or was it just his addled brain playing tricks on him? He couldn't trust anything his mind conjured up at the moment.
He sank onto his cot and swung his weak limb up with the help of his hand. Breathing heavily, he shook his head. If his mates could see him now, weak as a half-drowned kitten, they'd laugh and tease the life out of him. Where had all his strength gone? The strength that had enabled him to march, ride, or climb, whatever the terrain and situation called for, carrying a heavy pack of supplies and ammunition?
Evan was the best sharpshooter in a regiment of sharpshooters—or at least he had been. Again he held up his hands, noting the tremors. How could he shoot straight if he couldn't even hold his hands still? What if he never regained is ability? God, You wouldn't do that to me, would You? Evan had only ever had one real talent, a talent revealed when his father scraped together the money to purchase Evan's commission six years ago. A talent for shooting far and straight and hitting what he aimed at. If he lost that, what use was he?
He eased back and closed his eyes, trying to lock up his anxiety and shove it into a dark corner. Right now the men of his regiment were in winter quarters, preparing for the next campaigning season, and he should be with them, leading, strategizing, gathering intelligence for the encounters to come. Instead he was stuck in a dreary London hospital, fighting boredom and doubt in equal measure.
"Morning, sir."
Evan cracked his eye open and beheld a familiar face.
"Sergeant Shand." He wanted to leap from his bed and shake the man's hand, thanking him for alleviating the mind-numbing monotony of his days, but his sergeant hated any display of emotion. "Good to see you."
"Not sergeant anymore, sir." Shand patted his breast pocket, where papers crinkled. "Got my discharge today."
Evan mulled the idea of a military life without David Shand in it. The gray-haired, weathered sergeant had been with him since his first days in the army, keeping him on track, showing him how to lead, making up for all his novice shortcomings. And along the way, becoming a friend.
"Your discharge? Already? What are you going to do now?" Evan scooted up in his bed, his leg and his head protesting. The room spun, but then his equilibrium caught up and things steadied. He couldn't wait for that side effect to subside completely. The doctor had warned him he had been severely concussed and it would take time to get over the symptoms. Six months should have been long enough, shouldn't it? It was just a knock to the head, after all.
"Look for work, I suppose." Unlike many of his fellow soldiers, Shand's discharge hadn't come through being wounded, but because of age. "I've got a bit laid by, but that won't stretch too far." He scrubbed his chin, a gesture that meant Shand was thinking hard. "Don't know what else I'm qualified to do, but surely there's something. You wouldn't have any ideas, would you, sir?"
Weight settled in Evan's chest. He had no ideas for Shand, seeing that unless or until Evan could pass the physical himself and rejoin his regiment, he was in the same situation. England must be full of out-of-work former soldiers, with more coming all the time. What would happen to them all?
"I'll give it some thought. What will you do in the meantime?"
"Stay with my brother across the river until I can find a place. Bit crowded though. There are four daughters still living at home." Shand shook his head. "Sure is different from what I'm used to, sir. Females are a talkative lot, aren't they? They laugh most of the time, but it's the crying that's the worst. They can cry over the slightest thing, even things that make them happy." Again he shook his head. "I don't believe I will ever understand them."
Evan chuckled. "I think better men than us have tried since Adam himself." He didn't envy Shand. Encounters with women had been scarce on the Peninsula—Evan had shied away from the camp followers and laundresses of questionable reputation. He'd seen too many of his fellow soldiers choose that path, to their sorrow. Being a sharpshooter called for clarity of mind and focus, and women were a distraction that Evan couldn't afford.
"How much longer will you be here, sir?"
Sighing, Evan shook his head—gently, so as not to start up the swirling again. "I'm going to break out if the doctor doesn't let me go soon."
"Would you like me to hold the ladder, sir? It's only three stories to the ground." Shand grinned and motioned to the window beside Evan's bed.
"The idea has merit, Sergeant. I'll let you know. The sawbones should be doing rounds soon. If he gives me the 'not just yet' litany again, you and I will need to hatch a plan."
"We're good at those, sir. Many's the time we've concocted a scheme to foil the enemy." Shand grinned. "It would be like old times, sir."
"Now that you're out of the army, you don't have to call me sir. You could call me Evan."
Shand's eyebrows rose. "I don't think so, sir. Some habits shouldn't be broken."
"Well, get used to civilian life for a while, and see how you feel about it then." Evan smoothed the cotton sheet over his legs. Would he have to get used to being a civilian himself soon?
Evan shook his hand as he took his leave. "Thanks for visiting. Keep in touch, and let me know how you're doing."
"I will, sir. And you let me know if you need me to help you escape. I'll come running."
Before the sergeant made it to the ward door, there was a stir in the hall, followed by many footsteps. Evan's doctor all but sprinted into the room and straight toward Evan's bed. "Lieutenant, you've got visitors." His face was pale, and his side-whiskers bristled. "Sit up, comb your hair, and look presentable."
"What is it?" Evan, used to taking orders as well as issuing them, reached for the comb on his bedside table and dragged it through his hair as the doctor twitched the covers and tucked them in tight.
"The Home Secretary, Henry Addington, Viscount Sidmouth, just showed up downstairs asking for you."
The comb clattered to the floor. "What? Me? Why?"
"I've no idea, but . . ." hissed the doctor, "he's here." With form that would thrill a drill sergeant, the doctor snapped to attention and stared at the door.
A ripple went through the ward as heads turned. Using his foot, the doctor nudged the comb out of sight under the bed.
Five men entered, four clearly underlings surrounding the principal personage. One carried a rolled paper, the others appeared to be . . . guards? What danger did the Home Secretary expect to find lurking in a hospital ward?
They stopped at the foot of Evan's bed, and embarrassment swept over him. Clad in a nightshirt and dressing gown, hair half-combed, propped up in bed, he made a sorry sight next to their court dress, fancy waistcoats, and buckled shoes. He reached for the edge of the blankets in order to stand, but the Home Secretary stopped him.
"Don't rise, my good man." He looked around, and one of the guards supplied him with a chair from somewhere in the ward. Perching on the edge of the seat, he adjusted the tails on his coat, shot his lace cuffs, and touched the intricately tied neckcloth at his throat.
"It's an honor to meet you"—Evan cast about his mind for how one addressed a Home Secretary and fell back on the military safe zone of—"sir."
"The honor is mine. It isn't every day I get to meet a hero like yourself, Lieutenant."
Evan flushed. People had been bandying that word about since he'd arrived here at St. Bart's, and he didn't think he'd ever be comfortable with it. Especially since he couldn't remember what he'd done to earn the accolade.
"It was nothing." He waved the compliment away, aware that everyone in the ward was listening.
"Saving the Prince Regent's godson from certain death is more than 'nothing.' If the story reported in the papers is anywhere near accurate, you will go down in the annals of British history as one of the bravest men in His Majesty's army."
Evan couldn't deny the account in the paper, since he could remember nothing of that day, but the way he'd been portrayed made him out to be so noble and self-sacrificing. According to the article, he'd rushed onto the battlefield, cut a horse away from its dead teammate, and leapt aboard the horse to drag an artillery wagon behind British lines, rescuing one Percival Seaton, the Prince Regent's godson, who had been hunkered down in the wagon, in the process.
His hands fisted on the sheets, and the familiar prickle of sweat broke out on his skin. Images of battle seared through his head—the concussive explosions of cannon, the whistle of musket balls, the clash and rattle of sabers, the screams of men and horses. In flashes he saw himself skidding down a slope, rifle in hand, racing over open terrain. The horse, rearing, plunging, white showing around his eyes. A few slashes of his sword cut the dead horse's harness loose, and Evan swung aboard the remaining animal, still hitched to the wagon, and kicked him in the ribs, praying his comrades would give him enough cover fire for him to reach safety. Was his memory returning, or was he merely reconstructing what he had read in the paper?
The doctor laid his hand on Evan's shoulder, and he realized he was panting and swallowing hard. He forced himself to take a slow breath through his nose and exhale through his mouth, repeating this several times, smothering his panic lest the doctor become aware.
"My dear man, I've come with an invitation." The Home Secretary held out his hand, and one of his attendants placed the rolled paper in it. Slowly, he opened the page. "The Prince Regent wishes to convey his gratitude in a ceremony at court one week hence. He requests your presence at that time." The viscount let the paper roll up again. "I trust you will be fit and able to attend?"
The doctor nodded. "He will be there. He's making a splendid recovery."
Which was news to Evan, since the doctor had been elusive about the subject every time Evan asked.
"Very good. I am looking forward to the occasion, and I know His Highness is as well." Putting his hands on his knees, the Home Secretary levered himself up. With a nod, he laid the paper on Evan's bedside table. "Good day."
Evan sagged against his pillows, and the doctor dropped into the chair the viscount had used, his eyes on the departing figures.
A meeting with the Prince Regent. Old Prinny, the butt of many a joke in the Ninety-Fifth Rifles, scorned as a hedonist, dilettante, and philanderer. Evan's regiment mates would never let him hear the end of it.
Still, he'd lived through worse. It would be a few minutes of his life, a bow, a few words, and then Evan could focus on getting fit once more and back to his men and his mission of stopping Napoleon from taking over Europe. All while hiding his lack of memory and the attacks of sheer panic that struck far too often.
He couldn't let anything distract him from getting back to his regiment.
---
What do you think about this review?
Comments
No comments posted.

Registered users may leave comments.
Log in or register now!