"Life mates for one human lifetime or all of eternity? Some decisions are harder than they sound."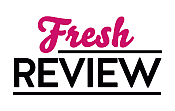 Reviewed by Rosie Bindra
Posted September 24, 2020

Ildaria Garcia has been on the run since she was fourteen-years-old. Turned after she bit an immortal who attacked her, Ildaria has spent the last 200 years avoiding being captured by her attacker. That hasn't kept her out of trouble though. Her latest attention-grabbing stunt has landed her in hot water with the head of the North American Immortal Council, who pulls her out of school and moves her to Toronto so he can keep a better watch on her. Hoping to stay off all radars, Ildaria finds a job only to discover her new mortal boss is also her life mate who has no intention of ever becoming an immortal.
Joshua James Simpson Guiscard, aka G.G., was traumatized at a young age after witnessing his mom being turned. He swore he'd never go through that kind of pain and even though he's now met his own life mate, he stands by it. Ildaria is everything he could have ever wanted and more but a normal human lifetime is all G.G. is willing to give. When Ildaria's past catches up with her, G.G. will have to decide what's more important to him: his determination to remain fully human and never become immortal or an eternity with his life mate.
When I began reading Lynsay Sands's IMMORTAL ANGEL, I originally thought I had gotten the wrong book. The prologue is so different from anything I've ever read by Sands, so I was even more intrigued by what she had in store for readers. G.G. has been a popular mortal character in the Argeneau series for a while now. I love that his mother and step-father's plan of buying him an immortal club to run in order to meet his mate worked. I've been a fan of Ildaria's since she was introduced in Vampires Like It Hot. She has a strong sense of right and wrong, can't help getting into trouble when she sees something wrong, and is determined to help.
Without giving anything away, I will say the ending left a bit of a sour taste in my mouth because I didn't like the reasoning behind G.G.'s decision but that's just a small hiccup in an otherwise wonderful book. I loved how understanding G.G. was of the trauma Ildaria suffered when she attacked at the age of fourteen, even though it happened so long ago. Ildaria is the type of character you find yourself rooting for, given everything she had to go through. I can't say enough good things about this series as a whole and IMMORTAL ANGEL is another delightful and fun addition. I can't wait for the next immortal adventure.
SUMMARY
In a sizzling new Argeneau novel from New York Times bestselling author Lynsay Sands, a gorgeous mortal encounters his greatest temptation…
For almost two centuries, Ildaria Garcia has been on the run, a trouble magnet with a knack for taking down bad guys. Lately, her vigilante tendencies have drawn unwelcome attention to her fellow Immortals. Forced to relocate, Ildaria is supposed to lay low in a new town. Instead, she quickly entangles herself with six and a half feet of muscular, tattooed trouble.
Joshua James Simpson Guiscard, aka G.G., knows a lot about Immortals—enough to make him wary. Yet from the moment Ildaria walks into his club, he feels desire stronger than anything he's known. Accepting the fact that they might be life mates is disconcerting. But when her past catches up to them, G.G. faces a choice—confront his demons at last, or lose a passion that's hot as hell.
---
What do you think about this review?
Comments
No comments posted.

Registered users may leave comments.
Log in or register now!