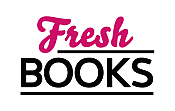 Get a great read for October
"Eerie and evocative!"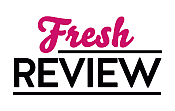 Reviewed by Karen Siddall
Posted September 24, 2020

Suspense Gothic | Romance Historical
When the two young sisters, Alice (12) and Tabby (7), fled to Boston to escape their cruel aunt and uncle, they became separated when Alice left Tabby to wait for her on a church doorstep and never returned. As her wait lengthened, she got scared when a strange man took a less-than-friendly interest in her, and she ran away. She wandered the unfamiliar city, lost, alone, and afraid until she found herself at the locked gates of an old, deserted cemetery. She slipped inside and found shelter: more comfortable with the dead than the living. Tabby had a gift; she could communicate with the dead. Tabby considered it a terrible curse.
Tabby remained in the cemetery, hiding, watching the comings and goings of the living: the gentle caretaker, the cheeky young man fleeing from his card game creditors, and the frightening men who came in by night to steal the bodies of the recently interred. Frankly, this was better than staying with her aunt and uncle, who forced her to contact the deceased as part of their money-making seances and partnership with the people who paid the body snatchers--the Resurrectionists.
With cold weather coming on, Tabby finally decides to throw herself on the mercy of Eli Cooke, the kindly caretaker who takes the child in and raises her as his own even though they are of different races. Years later, Tabby and Eli are still a family. He is still the caretaker but is feeling his age while she assists him in the cemetery any way she can. One day, she recognizes a young man, the card player who she'd thought about ever since their first meeting.
Caleb Bishop is the scion of an old, elite Beacon Hill family, and he is at the cemetery having just buried his father. There is an immediate attraction between the two, but he is engaged to marry another and struggling to assume the reins of the family's lucrative shipping business, and she rejects him knowing he is otherwise committed. Unbeknownst to Caleb, though, his father's business partner, who had expected the shipping business to be left to him, decides to take matters into his own hands. When Caleb is accused of murder, Tabby discovers the real killer when she contacts the spirit of the victim. She decides to help Caleb and reveals her unique talent.
THE ORPHAN OF CEMETERY HILL is an absorbing reading experience that will drop you right into the middle of Victorian Boston and have you looking over your shoulder along with the young heroine. It is as eerie and evocative a tale as I've ever read, and I could feel the cold, damp atmosphere of the old cemetery and mausoleum where, suddenly, darkness is a friend, and the tomb a place of safety and secrets.
THE ORPHAN OF CEMETERY HILL is a fascinating tale where strong female characters dominate and male characters cause the most trouble. The author recreates pre-Civil War Boston, where spirituality, seances, and contacting the "other side" topped society's dance card. However, the story intensifies because of Tabby and Caleb's growing feelings for each other. I was glued to this book, anxious to see whatever came next. I recommend this book to readers of historical fiction that enjoy a dark and mysterious storyline with paranormal aspects.
SUMMARY
The dead won't bother you if you don't give them permission.

Boston, 1844.

Tabby has a peculiar gift: she can communicate with the recently departed. It makes her special, but it also makes her dangerous.

As an orphaned child, she fled with her sister, Alice, from their charlatan aunt Bellefonte, who wanted only to exploit Tabby's gift so she could profit from the recent craze for seances.

Now a young woman and tragically separated from Alice, Tabby works with her adopted father, Eli, the kind caretaker of a large Boston cemetery. When a series of macabre grave robberies begins to plague the city, Tabby is ensnared in a deadly plot by the perpetrators, known only as the "Resurrection Men."

In the end, Tabby's gift will either save both her and the cemetery—or bring about her own destruction.
---
What do you think about this review?
Comments
No comments posted.

Registered users may leave comments.
Log in or register now!