"A gothic masterpiece and full of passion!"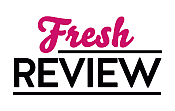 Reviewed by Miranda Owen
Posted September 22, 2020

WHEN THE EARL MET HIS MATCH is the fourth book in Stacy Reid's "Wedded by Scandal" series. There is an element of kismet in this romance. Lady Phoebe Maitland stumbles upon a dog in need of some serious TLC. She finds out later that Wolf was owned by the man she ends up marrying. Phoebe has a common problem for a woman of her time – not much in the way of autonomy. Her duke and duchess parents are trying to marry her off to a man she doesn't care for, while the boy-next-door she does have feelings for disappoints her in the worst way. Enter Hugh Winthrop, the future Earl of Albury. The romance between this hero and heroine begins in an unconventional way, but it delivers big time in the end.
When Phoebe initially sees Hugh's advertisement for a wife, and his subsequent response to her replies, she is alternately outraged and amused. His advertising for a wife is everything that offends her romantic sensibilities. However, when she finds herself pregnant and in a tough situation, he seems like the lifeline she needs. Hugh is not your ordinary viscount. His circumstances and his environment leave him wary of expressing any kind of tender feelings. He has a lot of baggage from his mother's philandering ways and absence from his life. Rather than a hatred of women, it has left him overly cautious and with a few defense mechanisms. Romantic love is something Hugh eschews and doesn't entirely believes in. Despite this great divide in their thinking, Phoebe and Hugh marry - with him taking on her unborn child. The bulk of WHEN THE EARL MET HIS MATCH is about the sizzling attraction and the courtship (after the wedding) between this couple at their home in Scotland. The wooing is delicious and a delightful mix of sweet and sexy. Stacy Reid expertly balances the character development and emotional punch with the red-hot encounters. Eventually, the other shoe drops, and Hugh is forced to come to terms with his deeper feelings for Phoebe. It's a good thing that this story is told from alternating perspectives, since Hugh keeps most of what he truly feels hidden. I like both characters. They are both flawed but they have a great chemistry together.
WHEN THE EARL MET HIS MATCH is gothic masterpiece and full of passion. This is a book that will make you cry one moment and sigh the next. Stacy Reid's books are the only ones, other than Lorraine Heath's books, that bring me to tears but lift me back up and make the emotional payoff worth the angst. I look forward to Stacy Reid's next book.
SUMMARY
When Hugh Winthrop, the future Marquess of Albury, decides to advertise for a wife in the London paper, he never expected an anonymous response from a woman who matches him wit for wit. Their back-and-forth letters on the true nature of love, something they disagree on wholeheartedly, leave him shocked—and intrigued. But then the woman he's been corresponding with shows up on his doorstep, enticingly beautiful and offering a marriage of convenience in exchange for his protection…
Lady Phoebe Maitland expected to marry for love and nothing else, until the man she gave her trust betrayed her. The more intrigued she becomes by the mysterious and devastatingly handsome Hugh, however, the more she realizes he's holding back from opening his heart due to long-held secrets she struggles to understand. As passion flares wickedly between them, their marriage bed is quick to heat up. But when Phoebe's past threatens to destroy the fragile bond they've formed, even a budding belief in love might not be enough to save them.
Excerpt
He cupped her cheeks, dipped slightly, and kissed her with violent tenderness. This Phoebe had not expected, and in his embrace, she felt the force of his grief, the pain, and the desperation of his loss. She tasted something dark and dangerous, something sweet and hot, something never felt before in all the kisses they had exchanged.
With a gasp, her lips parted, allowing him inside, and he plundered, ravishing her lips over and over. Odd and terrifying sensations crashed against her senses when his mouth slanted over hers with greed and something fierce that she was unable to identify. When he released Phoebe, her lips felt bruised, her heart felt alive, and her body…she trembled to be closer to him.
He gently pushed her away from him, but she took a step forward, and he moved back, shaking his head slowly, the indifferent veil cracking and raw and powerful hunger leaping in his eyes. His finger jerked as he said, "No, not like this."
"What is not like this?" she asked softly, though she knew. Dear God, she knew for something hot and a bit scary trembled low in her belly. The air was chilled, but her palms were dampened with sweat.
"This first time we make love…will not be when I am feeling so much."
Awareness blossomed through her and her lips parted in wonder. Control was very important to her husband. All those nights he had kissed her, and when their passion had burned around them, he would always pull away, the hands braced above her head trembling. A few deep breaths later, his kisses would change, and then he would hold her in his arms, and they slept.
She had been wondering how to seduce him when every night after kissing her endlessly he would disappear to the lake. She would sit at the window and watch him swim, admiring his body but lacking the courage to follow him. The one night she had drummed up the nerve and went down there had once again turned into them laughing and romping as if they were loons.
After she'd dipped her toe into the water and yelped at the coldness, he had hauled himself from the water with a dare in his eyes. She had shrieked and sprinted away, knowing he was chasing her. He had caught her in the hallway and flung her over his shoulder and made his way to their bedroom. Though her heart had pounded with such anticipation, he had only kissed her forehead before bundling her under the sheets, then joined her.
She tested his limits, threatened the icy clasp he had on his feelings.
I make you lose control. "Our first time will be like this," she said softly. "I want the real you in my bed, making me burn with pleasure."
His eyes darkened, and he could only stare at her.
"If you will admit it…we've had each other already."
A flush mounted on his cheek, and he stepped back one more step. Phoebe ran to him in a few steps and jumped. Shock flared in his gaze, but he caught her effortlessly, and she scandalously wrapped her legs around his hips, uncaring dress and pelisse had ridden up to her thighs and her stocking-clad legs and half boots were on display. Now they were face to face.
"Every night you've been running from me to the lake, trying to drown the images in your mind of taking me. In your thoughts you are not controlled, are you, my husband?" She nipped the corner of his lips. "You ravish me. And the desperate hunger that fills you scares you."
He shook his head slowly, as if in a daze.
"You cannot deny it, for I know it because I too have had you," she whispered, right at his ear.
---
What do you think about this review?
Comments
No comments posted.

Registered users may leave comments.
Log in or register now!