"Can they just be friends or is there something more?"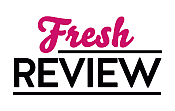 Reviewed by Helen Williams
Posted September 16, 2020

WAITING ON A COWBOY is the first book in the new series, McGrath, by Jennifer Ryan. This story brings up the frequently asked question as to whether two people of the opposite sex can really just remain friends. And what happens when one of the two develops feelings for the friend and wants to move from the friend zone? What happens to the friendship if things don't work out once you change the dynamics of the relationship? One friend has had feelings for the other friends for years but he has never returned those feelings. So after watching him go from one relationship to another she decides that she has had enough and finds someone she hopes will give her the relationship she has been desiring. This story deals with heavy topics such as mental illness, abuse, murder, and manipulation, but most of all coming to terms with feelings that were always there.
Tate McGrath and Liz Scott have been friends since preschool and they tell each other everything. Suddenly Liz is avoiding him and he does not understand why. Once he tracks her down her learns that she has been dating a new guy for weeks. Tate does not like the guy the moment he meets him. Is it purely jealousy or is there more to it?
Liz finally meets someone who seems to really be interested in her. But this relationship will take a dangerous turn when he becomes obsessive and abusive, especially when Liz tries to end the relationship. And it becomes violent and dangerous when Tate finally acknowledges his feelings for Liz and they begin seeing each other.
After going through some harrowing circumstances Tate and Liz realize how close they come to almost losing each other and how important they are to each other. Jennifer Ryan shows just how dangerous and toxic a relationship can become when an individual is mentally unstable.
SUMMARY
Meet New York Times bestselling author Jennifer Ryan's McGraths: a family as untamed as the land they call home.
Tate McGrath just didn't get it. Why was Liz Scott, his best friend--and the person he relied on and trusted most--suddenly avoiding him! When he finally tracks her down, he finds her with a man he knows nothing about and she's been dating for weeks. Suddenly, he can't make himself ignore her tempting curves and deep green eyes, and all he wants to do is keep her all to himself. What was going on? Could he possibly be…jealous?
Liz had made the decision: stop carrying a torch for Tate and find a guy who wants to be her everything. Tate had always seen her as honest, dependable, smart, kind…Best friend, not girlfriend! And she needed to give up the dream of marrying the man she'd loved since preschool and move on.
But when Liz's boyfriend turns dangerous, Tate steps up to help and soon realizes he's the cowboy hero she's been waiting for him to be all along.
---
What do you think about this review?
Comments
No comments posted.

Registered users may leave comments.
Log in or register now!