"'Book Magic' adds intriguing element to cozy mystery debut..."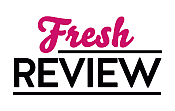 Reviewed by Ruth Castleberry
Posted September 15, 2020

Just the idea of 'book magic' ignites the imagination and curiosity of any cozy mystery reader. The good news is that Melissa Bourbon delivers with a series debut that introduces a family gifted with bibliomancy, a divination ability that uses books to foretell the future and unravel the past.
Pippin and Grey Hawthorne inherit their parents' house in Devil's Cove after being gone for twenty-five years. After their mother died in childbirth, their father, Leo, disappeared, leaving the twins to be raised by their grandparents. It is only when their grandparents die that Pippin and Grey discover their home in Devil's Cove is theirs.
As vague memories of Devil's Cove begin to emerge, Pippin and Grey want to know more about what happened 20 years ago. They decide to renovate the large house, a combination Cape Cod and old Southern Coastal architecture, and turn it into the Sea Captain's Inn, a bed & breakfast. As the twins split the responsibilities for the project to transform the house, Pippin begins trying to find out what happened to her father, Leo. References to a special family ability remind Pippin of a conversation with her cousins long ago about their 'gift' relating to books.
Meanwhile, Pippin decides to explore what to do with their father's boat, Cassandra, drydocked behind the house. She recruits Old Salty, a local sailor, to evaluate the ship's condition and he finds Leo's body hidden in one of the hatches. Now that Pippin and Grey understand their father did not abandon them but was murdered instead, Pippin wants to try using the family 'gift' of bibliomancy to discover who killed Leo and why.
Melissa Bourbon and Wendy Lyn Watson collaborate on the creation of The Book Magic Mystery series in a somewhat unusual way. Ms. Bourbon writes the first, MURDER IN DEVIL'S COVE, Ms. Watson writes the second, MURDER AT CAPE MISERY, and Ms. Bourbon writes the third. In this first book, Ms. Bourbon skillfully establishes the back story of Pippin and Grey along with setting up the community of characters inhabiting Devil's Cove today. The author also crafts a fascinating tale combing the elements of a complex mystery with an uncommon form of divination, bibliomancy, a somewhat different adventure for cozy readers.
SUMMARY
Two best-selling authors, one magical universe.
In the Book Magic Mystery Series, best-selling authors Melissa Bourbon and Wendy Lyn Watson bring you the story of cousins Pippin Lane Hawthorne and Cora Lane. The cousins live on opposite coasts (Pippin in Devil's Cove, North Carolina, and Cora in Laurel Point, Oregon), but they share the family gift of bibliomancy: the ability to foresee the future and unravel the past with the help of the books we love. Join Pippin and Cora as they use their otherworldly power to solve mysteries in their respective worlds.
Every book tells two stories—one written on the pages with pen and ink, and one woven into the paper, a story of the soul. The Lane women have the gift of bibliomancy. They can read them both.
Almost everyone in the Lane family line dies young. The gift of bibliomancy tells their story before the deaths happen. But Cassie Lane doesn't see it as a gift. For her, it is a curse. As soon as she's able, she leaves Laurel Point, Oregon, running from her past and her fate, ending up in the Outer Banks of North Carolina. There she meets Leo Hawthorne and lives a perfect life with him in an old Sea Captain's house.
Perfect, that is, until Leo vanishes at sea.
After an old copy of Moby Dick foretells Leo's death, Cassie forbids all books from the lives of her children with Leo. But when twins Pippin and Gray discover a secret room where their father hid away books that were special to him, long forgotten secrets surface, an old crime comes to light, and everything Pippin thought she knew is turned upside down.
Now twenty-five years later, Pippin must learn how to be a bibliomancer if she is to figure out what happened to her father and stop another murder from happening in Devil's Cove.
Excerpt
Cassandra Lane Hawthorne stood on the main fishing pier in Devil's Cove staring out at the harbor, grasping the pendant she wore around her neck. The breeze blew across the Sound, whipping her hair into her face. The same feeling of foreboding she'd had since the day she'd met her husband filled her. Her insides were a dry sponge slowly expanding with water. "You're not going to take him," she said. Her voice was carried away on the breath of wind. She spoke again, louder this time. "You won't take him!"
"Take who, Mama?" Cassie's six-year-old daughter, Pippin, tugged at the fabric of Cassie's dress.
"Nobody." She took Pippin's hand and squeezed. "It's cold. Come on, let's go home."
They walked along the wooden slats of the pier, Cassie's white canvas sneakers silent next to the slap slap slap of Pippin's sandals. The irony of her daughter's name wasn't lost on Cassie. Leo was a Tolkien fanatic. He and a group of friends had called themselves The Fellowship all through college. And when it came time to name their children, he'd longed for names from Tolkien's classics. Their son, born 73 seconds before Pippin, they'd named Grey, after Gandalf the Grey. And their daughter had been named after Peregrin, one of Frodo Baggin's best hobbit friends. Pippin for short.
Cassie had never read the books, but she loved her husband.
She wanted no book to enter their home, but she'd made concessions for Leo. He kept his personal collection under lock and key in the office of the sea captain's house they'd bought in Devil's Cove when they'd first married. Cassie would have nothing to do with Leo's books, now more than ever. Her fear about what they could tell her about the future was much greater than her temptation.
Her skirt whipped around her legs, billowing out behind her. This weather…the ocean…the outer banks of North Carolina. She loved every bit of it. Everything except waiting for Leo to come home to her. Waiting for the sea to give her husband back to her.
They walked together, Pippin's feet moving in double-time to keep up with Cassie's longer stride. "Library!" Pippin yanked on Cassie's hand and pulled her toward the two story house that had years ago been converted. The word LIBRARY was spelled across the eaves over the small porch entry. A blue sign with a figure holding a book was secured in the ground at the sidewalk, denoting the building as the town's library.
It was a place Cassie never stepped foot into.
"Another day, lovee," she said to Pippin, pulling her along. She placed one had on her pregnant belly. Through the fog, the town's bookstore came into view. That was another building she refused to go into.
All books had a history.
All books told stories—those written on the pages, and those between the lines.
Cassie wanted nothing to do with any of them.
The library and the bookstore were on opposite sides of the street. If Cassie took the conventional path, she'd have to pass one or the other. Instead, she marked a diagonal to cross the street, leaving the sidewalk before they got to the library, planning to step up onto the opposite sidewalk a few yards past the bookstore. It was the only way to miss them both.
She muttered under her breath. Only her Aunt Rose thought of their family magic as a blessing. But Cassie only saw it as a curse. Her sister Lacy and their mother had both died in childbirth. Her great-grandfather, grandfather, and father had all been taken by the sea. Cassie had left the west coast and the only family she had only to fall in love with Leonardo Jay Hawthorne, a bookish fisherman from the Outer Banks. Her destiny to live by the sea was fulfilled. She couldn't escape, that was the truth of the matter.
Cassie grabbed hold of Pippin's hand and hurried on, dipping her head against the cold wind. She touched her swollen belly again. She'd survived childbirth, but would she be able to tempt fate twice? And what about Leo. He'd joined the Lane's through marriage, but had Cassie only transferred the curse to him? Would he be able to escape the fate of the men in her family? For that matter, how could she keep Grey off the water and safe?
A elderly woman, her head lowered, emerged from the bookstore. A cobalt blue scarf covered her hair, its tail whipping behind her. She pulled her woolen coat tight around herself. Instead of staying on the sidewalk, the old woman stepped into the street. Just as Cassie was doing, she cut a diagonal. Cassie looked at the older woman as she and Pippin approached her, gasping when the woman suddenly looked up, her tiger eyes boring into her. A shiver slithered up Cassie's spine.
In an instant, the fog thickened, covering Devil's Cove with a heavy blanket of mist. Something hit the ground as the old woman dropped her gaze again and passed them. Without thinking, Cassie bent to pick up the fallen object. The moment she did, her heart hammered in her chest. She looked at what she held.
It was a tattered copy of Homer's The Odyssey.
Cassie cried out. Dropped the book.
It landed on its spine. The pages fell open.
Before Cassie could stop her, Pippin scooped it up and held it out to her, holding it open. "She dropped it."
Cassie looked over her shoulder. "Wait," she called out, but the fog had swallowed the woman.
A chill swept through Cassie as she looked down at the open pages of the book her daughter held. Her eyes scanned the words and her heart climbed to her throat.
…So all that has been duly done. Listen now, I will tell you
all, but the very god himself will make you remember.
You will come first of all to the Sirens, who are enchanters
of all mankind and whoever comes their way; and that man
who unsuspecting approaches them, and listens to the Sirens
singing, has no prospect of coming home and delighting
his wife and little children as they stand about him in greeting,
but the Sirens by the melody of their singing enchant him.
they sit in their meadow, but the beach before it is piled with the boneheads
of men now rotted away, and the skins shrivel upon them.
"No. No, no, no." Cassie fell to her knees, unable to hold in her sobs.
---
What do you think about this review?
Comments
No comments posted.

Registered users may leave comments.
Log in or register now!